When it comes to NFTs, one of the biggest recurring questions is whether or not people like them. Naysays would argue that no one actually sees value in NFTs or appreciates them in popular media while NFT lovers would say the opposite.
This is particularly true when it comes to gaming. Many gaming companies like Ubisoft have embraced NFTs in recent times and the responses to these projects once again bring about the question of how the public feels about NFTs.
It seems that Activision Blizzard would also like to know as it has been reported that the company put out a survey trying to gauge users' attitudes towards NFTs.
Customer Feedback
It was reported that over the last weekend, Activision put out a survey through the popular customer response site YouGov. As part of the survey, users were asked how they felt about emerging trends in the gaming sector.
On the list were things like Artificial Intelligence, Virtual Reality, and also NFTs. Soon after this survey was published, users took to social media to show screenshots and their accounts of taking the survey.
"So it seems Blizzard/Activision is trying to see if players are interested in crypto and n.f*t in games. I got a survey from them and it is on the survey. I said very disinterested to them," one Twitter user said.
Interestingly, some reported that after they completed the survey, they were redirected to the official Blizzard store. The story went viral on social media and Activision Blizzard president Mike Ybarra even chimed in.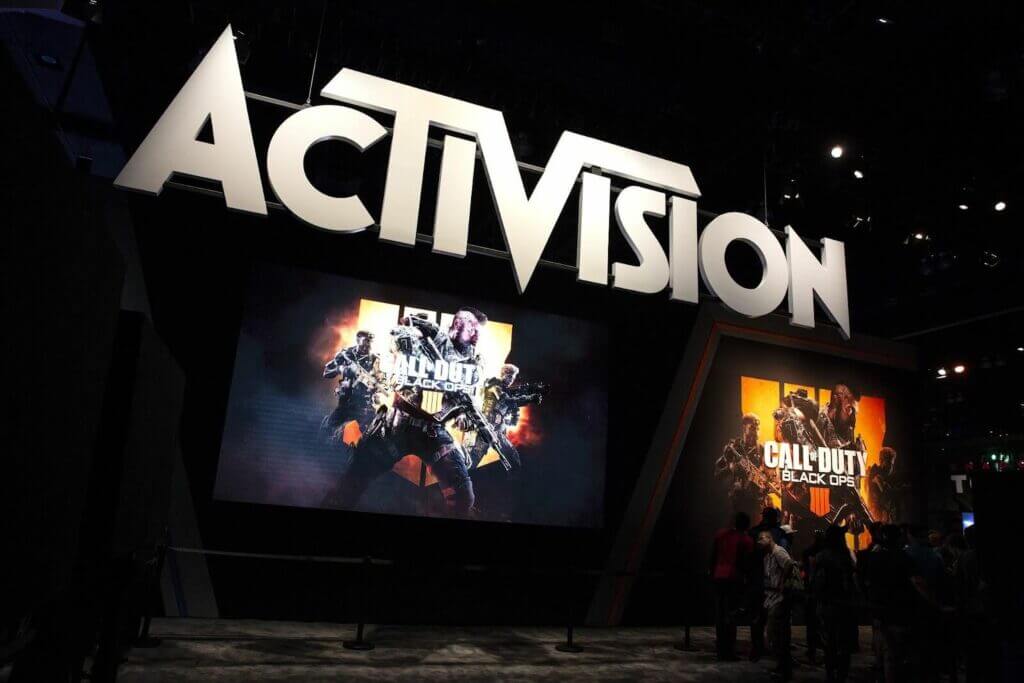 Responding to a Twitter user who said that the company was gauging interest in NFTs and play-to-earn games, he said, "No one is doing NFTs."
While this likely signals that there are no NFT projects currently in the works, it doesn't rule out the possibility that some might be added eventually. The gaming sector seems to be playing around with the idea of NFTs and this could be some preliminary research on the part of the company before moving forward with any projects.
We should also keep in mind that Activision is in the process of being acquired by Microsoft following several scandals, including lawsuits for sexual harassment claims. Once the acquisition is done, the company might move in a new direction with its offerings and NFTs might find their way into the mix.
NFTs Take Center Stage
It is telling that NFTs were in a survey about emerging trends in gaming alongside Virtual Reality and Artificial Intelligence. All have spawned highly lucrative sectors in their own right and have become a part of the gaming world as we know it.
If Activision Blizzard does develop NFT-based gaming projects, there is a wealth of options. Some games include NFTs as collectable items and some games have their characters as NFTs.
NFTs in the gaming sector seem to just be scratching the surface and considering the fact that NFTs were barely on the radar a few years ago, this is a clear sign of progress.