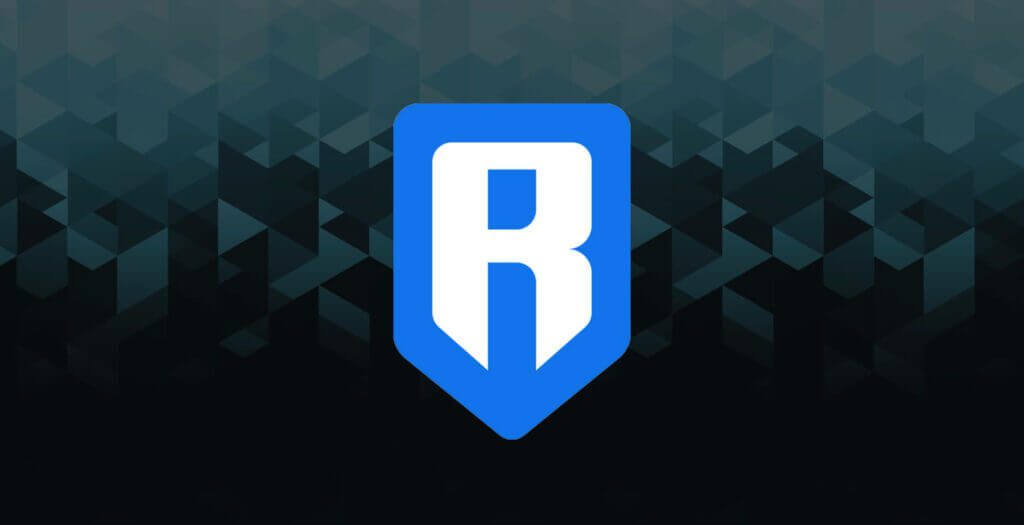 Ronin Network is a blockchain created specifically for the popular NFT game Axie. The game's creator, Vietnamese company Sky Mavis, initially launched the game on Ethereum in 2018, but when it started to gain in popularity users began to complain about the high transaction fees. This hindered Axie's scalability, and so the Axie Infinity team considered their options.
The solution they came up with was to create their own independent and Ethereum-compatible sidechain, which as the name suggests sidechain is a type of blockchain that coexists with the main chain. This sidechain was named Ronin, and Axie Infinity began running Axie on it in 2020. Users immediately benefitted by reduced transaction fees and speed.
Axie made unwanted headlines in March 2022 when its Ethereum bridge was hacked for $622 million worth of ETH and USDC tokens, the biggest crypto hack in history.
While NFTs are key to the Ronin blockchain, an unfortunate side effect of the chain being Axie-specific is that there is a dearth of wallets that support NFTs on the Ronin blockchain. For this reason we have chosen a selection of wallets that currently support Ethereum NFTs and therefore are well placed to become Ronin NFT wallets in the future.
1. Ronin Wallet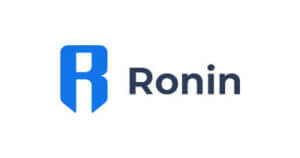 Ronin Wallet is the official wallet of the Ronin blockchain and was originally created for the Axie Infinity game. Ronin wallet was developed by Sky Mavis and allows you to interact with NFTs and store Axies and ETH assets.
Ronin wallet has a mobile version which supports iOS and Android as well as an extended version for popular browsers. It also allows you to log into the Axie Infinity marketplace and access many decentralized applications available on the Ronin blockchain. For extra security, the Ronin wallet can be hooked up to a Trezor hardware wallet.
Naturally, Ronin wallet supports Ronin NFTs, with NFT types categorized by their token standard. The Ronin wallet doesn't have the kind of attractive gallery features that wallets of other blockchains have, but this changes when you hook the wallet up to the Axie marketplace. This brings the entire ecosystem to life, allowing you to see your Ronin NFTs in all their glory, as well as being able to sell them and buy new ones.
The Ronin wallet also allows you to store assets such as Axie Infinity Shard, USDC, Wrapped Ether, and Smooth Love Potion, with expansion expected as the game grows. The ability to host Ronin NFTs and its smooth, easy to learn interface is what makes the Ronin wallet a great wallet for Ronin NFTs, although it only truly comes to life when it is used with the Axie marketplace.
2. MetaMask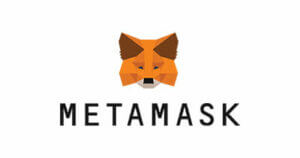 MetaMask is the most popular cryptocurrency wallet based on the Ethereum blockchain, although it now supports multiple blockchains. Unfortunately this doesn't extend to the Ronin blockchain yet, but with Ronin being an Ethereum sidechain we could see Metamask become a wallet for Ronins NFTs in the future.
Metamask is available as a browser extension for Chrome, Brave, Firefox, and Edge, while its mobile version is constantly being upgraded with new features. Metamask added support for NFTs in December 2021, making it a great place to store digital collectibles.
Metamask suits the needs of a variety of user groups, from new users who are just learning about cryptocurrencies to advanced users who can set up the networks they need and take advantage of various DeFi and NFT options. Metamask allows you to store assets such as ERC-20, ERC-721, and EIP-1155 tokens as well as providing easy access to Web 3.0 markets.
Metamask users can view their NFTs in a grid layout and tap for a full view. This can look a little cluttered when lots of NFTs are in the wallet, but for the majority of users this will be sufficient for their needs.
Metamask remains a great NFT wallet for users of big NFT exchanges like Openseas and Rarible, but Ronin users will have to wait until the blockchain is supported by Metamask before it becomes a viable wallet for Ronin NFTs.
3. MathWallet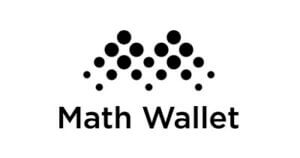 Math Wallet is a versatile multi-currency wallet that also supports NFTs, with users able to access it via the web, a desktop, a mobile, or a browser extension, offering the widest choice of platform in our list.
Math Wallet offers NFT functionality through its NFT Wallet option, with NFT users able to display NFTs from different blockchains within the 'Collectibles' tab. What's also nice about Math Wallet is the fact that users have the opportunity to view their digital artworks through other DApps inside the wallet
While Math Wallet doesn't yet support the Ronin blockchain, meaning it can't be classed as a Ronin wallet for NFTs yet, developers are always looking to add the next big thing, so there's every chance that this could become a Ronin NFT wallet in the future. It doesn't hurt that Math Wallet is backed by Alameda Research, Multicoin Capital, Binance Labs, and NGC Ventures, giving us confidence that development will continue.
4. TrustWallet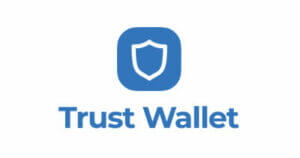 Trust Wallet is a mobile wallet app designed with a focus on simplicity and ease of use. It is an open-source, community-run wallet that allows you to store a wide number of cryptocurrencies and NFTs. Trust Wallet also works great with decentralized exchanges.
Trust Wallet is owned by Binance and is the company's official wallet, although the wallet itself is non-custodial. This means that users are in control of their wallets and private keys are stored on the user's device, offering superior security.
Trust Wallet does a great job of displaying and interacting with NFTs, and while it doesn't yet support Ronin NFTs, if the Axie Infinity ecosystem continues to grow, such support will only be a matter of time. Its popularity, simplicity, and NFT options make Trust Wallet a front runner for potentially top Ronin NFT wallets.
5. Coinbase Wallet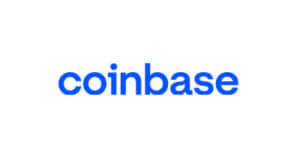 Coinbase  is one of the most recognized names in the cryptocurrency world, and it is making inroads into NFTs with its own Coinbase NFT marketplace. Coinbase is considered the most complete Ethereum wallet by some, and while it doesn't support the Ronin blockchain yet, if it does it will represent a decent option as a Ronin NFT wallet.
While there are no signs yet that Coinbase will be making imminent moves to support the Ronin blockchain, Coinbase Wallet supports hundreds of thousands of tokens, including all ERC-20 tokens and all tokens on EVM-compatible chains, so they are certainly on the lookout for the next big thing.
Coinbase Wallet does a nice enough job of displaying NFTs in the wallet, so if it does become a Ronin wallet for NFTs in the future users will be able to see their Axies in all their glory, although the display options currently aren't as appealing as the Ronin wallet itself. Despite Coinbase being an exchange, the Coinbase Wallet is non-custodial, meaning that users can sleep tight knowing that the private keys belong to them.
Conclusion
As you can see, there are slim pickings for Ronin NFT holders right now, with only one recognized Ronin NFT wallet on the market. This makes Ronin Wallet the de facto choice for Axie lovers, but we have every confidence that, as a major player already in the NFT gaming world, some, if not all, of the other wallets in our review will turn out to be Ronin wallets for NFTs and support the Axie ecosystem.
With Ronin NFTs being intended as purely gaming assets there is not much emphasis for Ronin NFT wallets to store the assets long term, but this could change over time. If it does, we expect the wallets in this list will lead the way.