Tezos is a decentralized open-source blockchain platform that was developed in 2014 and launched in 2018. The main feature that separates Tezos from its competitors is an internal update mechanism which means it does not require any hard forks to upgrade, making it very stable and reliable.
Tezoz raised $232 million during its ICO in 2017, making it one of the largest ICO raises in history. It's a very popular wallet amongst NFTs.
The Tezos Foundation is a Swiss organization that controls the Tezos blockchain. With the growing demand for non-fungible tokens (NFTs) and decentralized finance (DeFi), the blockchain has begun to implement solutions to these technologies and seamlessly integrate them into the system.
There is one drawback to choosing a Tezos NFT wallet, which is that support for Tezos' TZIP-12 NFT standard (also called "FA2 contracts) is still thin on the ground. Therefore this review is a combination of wallets that currently support the TZIP-12 format and those that currently accept XTZ tokens but which may well accept Tezos NFTs in the future as the space grows.
1. Kukai Wallet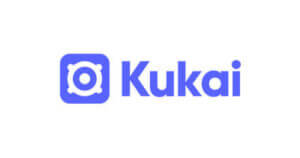 Kukai Wallet is a popular, simple, and convenient open-source browser wallet for the Tezos ecosystem. Developed by Klas Harrysson Consulting based in Sweden, an update to the Kukai wallet in late 2021 allowed for the storage and display of Tezos NFTs as well as other Tezos assets.
According to Tezos, Kukai Wallet has passed an independent external security audit and therefore is a fully secure wallet for Tezos NFTs and is about as close to an official Tezos NFT wallet as you can find.
In November 2020, Kukai Wallet added the ability to log in via Google, Reddit, Facebook, and Twitter, with the ability to send and receive XTZ tokens through these accounts rather than having to copy and paste lengthy addresses. This is a much-needed development in the crypto space that will make it easier for newcomers to send tokens and assets. With the Kukai Wallet, obscure addresses are a thing of the past.
2. Temple Wallet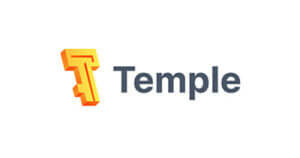 Temple Wallet is a fully open-source cryptocurrency web wallet created for the Tezos ecosystem. The wallet can be used as a browser extension that supports browsers such as Google Chrome, Brave, Mozilla Firefox, Opera, Microsoft Edge, Yandex Browser, and Vivaldi.
Temple Wallet allows you to easily import your accounts from other Tezos wallets and manage multiple wallets, plus it provides extensive support for decentralized apps. In terms of security, Temple Wallet can integrate your Ledger device for better and safer use, making this a good all round wallet for Tezos NFTs.
Temple Wallet also supports the TZIP-12 standard, making it a great wallet for Tezos NFTs, which can be accessed from the 'collectibles' tab.
3. Airgap Wallet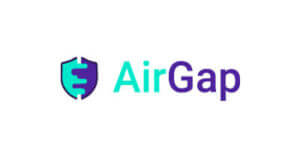 Airgap is a secure, open-source cryptocurrency wallet based on the Tezos blockchain. This wallet can be installed both on the phone (iOS and Android) and on desktop (macOS, Windows, and Linux operating systems).
By downloading Airgap Wallet to your phone you will be able to conveniently interact with the Tezos ecosystem, view the total balance of your accounts and price dynamics. Thanks to the support of token swaps you can exchange your assets without them leaving your wallet. Airgap currently supports Tezos, tzBTC, Cosmos, Polkadot, Kusama, Ethereum, XCHF, Aeternity, and Groestlcoin.The Airgap team is still in the process of turning it into a full Tezos NFT wallet, but you can still manage your Tezos NFTs through a combination of Airgap and Objkt marketplace. With Objkt, you can buy and sell Tezos NFTs and also display them through the "Collection" tab. This gives some of the functionality of a Tezos NFT wallet but unfortunately without the security, at least not yet.
4. Atomex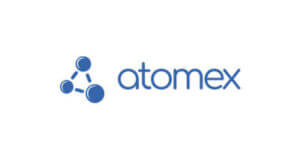 Atomex is a non-custodial, multi-currency cryptocurrency wallet with a built-in hybrid token swap function.
Atomex Wallet is fully open-source and can be found on GitHub. On the official website, Atomex offers users the choice of a web wallet, desktop wallet (Windows, Linux, and macOS), or mobile wallet (iOS and Android), giving users lots of variety. In addition, it is easily compatible with other wallets such as Temple and Kukai.
With the recent update, Atomex Wallet now supports all types of Tezos standards, including those that house Texos NFTs alongside cryptocurrencies such as XTZ, BTC, ETH, LTC, tzBTC, tBTC, wBTC, and USDT. This makes it a viable option for storage of your Tezos NFTs.In October 2021, the wallet was audited by the Least Authority who verified its high level of security.
5. Umami Wallet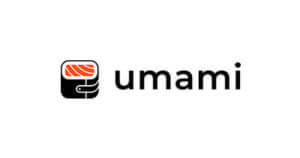 Umami Wallet is a comfortable desktop wallet that can suit both new and advanced users of the Tezos ecosystem. It is built by Nomadoc Labs, the main contributor to the Tezos protocol itself. It is still under development, but the Beta version has already been released.
Umami offers a desktop version that can be installed on macOS, Linux, and Windows operating systems. Umami wallet is free of charge, with the only fees being the gas fees associated with the use of the Tezos blockchain.
Umami is a great wallet for Tezos NFTs as it allows them to view, send, receive and store them in the wallet, with the gallery option added at the end of 2021.
Conclusion
As you can see, there are several good quality wallets for Tezos NFTs out there, although sadly there are no options for storing them on hardware wallets just yet. This should come in time as the Tezos NFT market expands, but luckily the ones that do exist are about as safe as an online wallet can get.
Hopefully, as the Tezos NFT space grows more Tezos NFT wallets will become available and the big wallet makers will start to support the Tezos TZIP-12/FA2 standard, but we hope this review has given you some food for thought as you look for ways to store and use your Tezos NFTs.