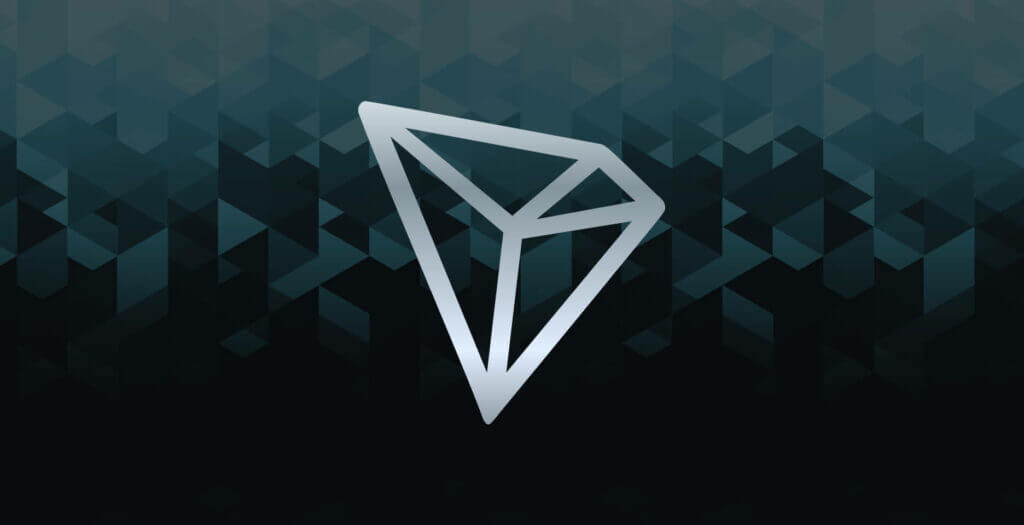 Over the past six years, a lot of cryptocurrencies have declared themselves the ultimate 'Ethereum killer' – the project that will, once and for all, topple the blockchain giant that has birthed almost all the major cryptocurrency movements, such as ICOs, DeFi, and NFTs. Tron is among these pretenders to the crown, having launched in 2017, and although it has so far failed to live up to its ambitious claims, it is still very popular and, crucially, still building.
One area Tron has moved into recently is that of NFTs, which is a natural evolution for the platform whose stated aim is bringing entertainment to the blockchain. If you're holding Tron NFTs, or you plan to, you'll certainly be keen to know the safest way to store your collectibles, to make sure that no one can get their hands on them without your permission.
Please take a few minutes then to read our guide to the best Tron NFT wallets out there before you download something that you might very soon regret.
What is Tron?
Tron was founded in 2017 by the Tron Foundation, a Singapore non-profit organization, that sought to host a global entertainment system for the cost-effective distribution of digital content. It was conceived as a direct response to the mainstream media industry's monopolization of content, notably Amazon and Netflix's web-based behemoths, running under the "decentralize the web".
Tron eliminates the middleman by combining blockchain and peer-to-peer (P2P) network technologies to allow content creators to sell their work directly to customers, with the system powered by its Tronix (TRX) token.
The Tron network operates on its own blockchain, which is a reliable, easily scalable network with high transaction processing speed and low network fees. The Tron network fee is only 0.1 TRX for coin transfers and only ~2 TRX for token transfers. If you stake TRX from the same wallet the transaction will actually be free. In other networks, Ethereum especially, these commissions are multiples times higher in dollar terms.
In the summer of 2021, Tron developers announced that Tron had invested an undisclosed amount building the DeFine NFT platform. The funding will be used to develop 'the first NFT marketplace in the Tron ecosystem and launch auctions soon', showing how serious Tron is about its NFT ambitions.
New NFT standard TRC-721
In December 2020, Tron released details of its NFT standard – TRC-721. The TRC-721 standard allows each token (or NFT) to have its own unique value, representing any type of digital or tangible assets in the real world. This opens up the possibility of not just digital-only collectibles but digital representations of 'shares' in real world assets being sold and moved on the Tron blockchain, each of which is guaranteed to be free from fraud, plagiarism, and counterfeiting.
There is one important issue when considering which is the best Tron NFT wallet, and that is that very few crypto wallets support it yet. Therefore this review is a combination of wallets that currently support TRC-721 tokens and those that currently accept TRC-10 and TRC-20 tokens and which may well accept TRC-721 in the future as the format expands.
1. MathWallet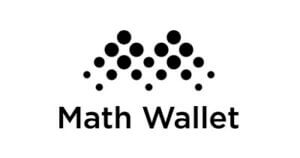 MathWallet is a great all-rounder thanks to its multi-platform support and cross-chain ability. It is not as popular as other Tron NFT wallets, but it provides some benefits over more popular wallets, including the storage and display of your Tron NFTs. 
As well as being a great wallet for Tron NFTs, MathWallet also allows you to work with a number of DApps and keep track of the latest news from the world of cryptocurrencies and even trade NFTs on multiple exchanges.
Developers can also create their own DApps using built-in tools, while seamless exchange between all supported blockchains is also available.
2. TronLink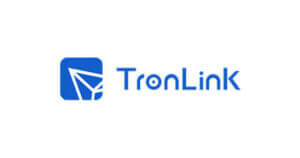 TronLink is a convenient multifunctional wallet that is personally recommended by Justin Sun, making it very popular among the Tron community. This decentralized wallet accepts all Tron standards, making it a great wallet for Tron NFTs. It allows you to store a private key locally and supports a multi-layer encryption algorithm to ensure the safety of information.
TronLink also allows you to freely switch nodes, ensuring stability and reliability of the network. The development team has implemented seamless integration with the main Tron network and instant updates in accordance with its changes is guaranteed.
3. Talken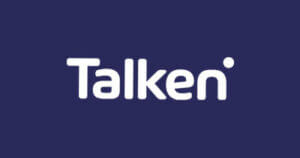 Talken is a multi-chain decentralized NFT wallet, especially popular in the Korean crypto community. Developers of the wallet closely collaborate with K-pop stars, artists, and influencers.
The wallet can be used for minting, holding, and trading NFTs. It has an open NFT ecosystem that also supports other well-known marketplaces such as OpenSea, NBA TopShot, and Rarible.
Talken's mission is to develop and expand a somewhat exclusive NFT niche by providing a large variety of functional tools to all digital content collectors and creators.
Talken doesn't currently support Tron NFTs but the Tron Foundation is making strategic investments in Talken, with the two companies having collaborated to popularize Tron NFTs. This means that Talken will almost certainly become a Tron NFT wallet in time, with all the benefits that will bring to users.
4. Ledger Nano S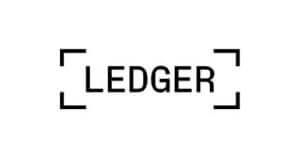 Ledger is a well known hardware wallet that is compatible with TRX, TRC-10, and TRC-20 tokens which can be managed through the Ledger Live app on a desktop or mobile.
Hardware wallets like the Ledger Nano S are more secure than software wallets like MetaMask and MathWallet because they store users' private keys offline, only connecting to the internet to complete transactions.
The Ledger Nano S has proved to be one of the most popular hardware wallets yet and is well priced for its security and functionality. Although it doesn't yet support Tron NFTs, it does support NFTs from a range of other blockchains so it should be only a matter of time before the TRC-721 is supported, which would then make it one of the best wallets for Tron NFTs around.
5. Trust Wallet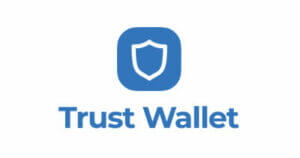 Trust Wallet is a popular mobile wallet owned by Binance. It comes with a DApp browser to search for NFTs, making it easy to buy NFT assets in the wallet. What's particularly good about Trust Wallet is that it displays your NFT collection beautifully, which is part of the pleasure of owning them in the first place.
Unfortunately, Trust Wallet is another wallet that doesn't yet support Tron NFTs. However, with its speed of development, plus the famously close relationship between Binance founder Changpeng Zhao and Tron founder Justin Sun, it surely won't be long before the TRC-721 is supported.
Conclusion
As you will see, there are only a small number of Tron NFT wallets out there, with some of the the big players yet to offer support for the new TRC-721 standard. The Tron website publishes a list of the variety of wallets available, but as there are no official Tron NFT wallets available, research is advised before using others not on this list.
Hopefully as the Tron NFT space grows more Tron NFT wallets will become available and the big wallet makers will start to support the Tron TRC-721 standard, but we hope this review has given you some food for thought as you look for ways to store and use your shiny new Tron NFTs.