When it comes to the world of TV, few things are quite as important as the writers' room. The writers' room is the collaborative space where a team of writers come up with storylines, dialogue, characters, and so on. Needless to say, writers' rooms have given us some of the most iconic pieces of intellectual property in existence.
Now, Rob McElhenney, known for starring in such shows as 'It's Always Sunny in Philadelphia', is giving the classic writers' room a digital upgrade thanks to NFTs. This will be done through his web3 company Adim, which recently raised $5 million in a funding round led by VC firm Andreessen Horowitz.
Writing in Progress
The goal of Adim as a company will be to virtually bring together creators of varying backgrounds to develop ideas and characters and then offer each a share of the intellectual property being created via NFTs.
How this will work is that interested writers can apply to the Admin company and 100 will be chosen to join a virtual writers' room. This room will have McElhenney himself, as well as famed TV writer Keyonna Taylor. After each session, all the writers will receive an NFT.
These NFTs signify that they have contributed to the creation of the intellectual property developed within the writers' room and thus, are entitled to a portion of royalties.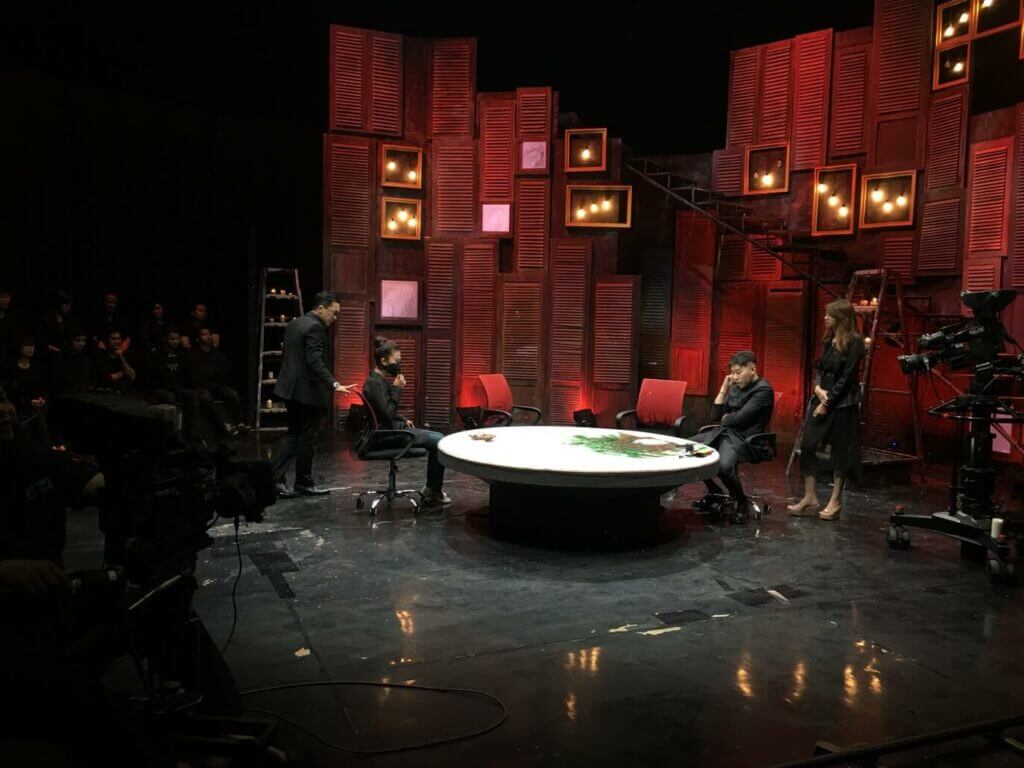 McElhenney has explained that this project was created in the spirit of creative collaboration, which he believes must be updated to stay on track with the digital world.
"Every beloved character throughout TV, movie, and gaming history has been imagined and brought to life through collaboration. Adim is building for the next evolution of these groups—communities of creators, writers, artists, designers, developers, fans, and friends working together to create and own a new generation of content," he says.
This business model proposed by Adim is certainly a modern one. First, the writers do not need to be in close physical proximity to participate in a writers' room and share ideas. Additionally, they receive a digital receipt of sorts that acknowledges their contributions and makes sure they are compensated.
NFTs are often used to signal ownership but their use as a royalty-sharing tool is fast becoming more common. You might recall that pop duo the Chainsmokers released royalty rights to their newest album as NFTs and if this trend continues, they might be more widely used within entertainment.
Digital Collaborations
Day by day, we are finding new ways to leverage the power of NFTs and Hollywood, in particular, seems to be getting creative with them. While it is easy to dismiss NFTs as merely speculative assets, they could have a long-term future in the entertainment business, especially when it comes to the division of royalties, which is a famously contentious topic.
From music to television, NFTs could become the tool of choice for writers and other creatives looking to collaborate with one another or simply streamline royalties and earnings payments.