Hollywood has, for a while now, developed a love affair with NFTs, whether this is new projects being funded by NFTs or actors like Bill Murray releasing their own NFT collections. This new crop of Hollywood-based NFT projects shows just how far these digital assets have come in terms of public acceptance.
The latest Hollywood heavyweight to get into NFTs is the iconic actor Anthony Hopkins, known for roles in such films as Silence of the Lambs and Hannibal. The actor announced on August 17, 2022, his new NFT collection that was developed in collaboration with Orange Comet.
Hopkins' NFTs
Discussion about Hopkins getting involved in NFTs first began earlier this year when he reached out publicly to other celebrities such as Snoop Dogg about advice regarding them. On his Twitter account, the two-time Oscar winner said that he was 'astonished' by NFT artists and said he wanted to acquire his first piece.
Now, he is releasing NFT pieces of his own, with what is called the Eternal Collection. So what does this collection entail? Well, it can be seen as a nod to his extensive career as he is depicted as 10 of the different archetypes he has portrayed during his lifetime.
Some of these include the lover, the jester, the creator, and the rebel, where he appears in a face mask reminiscent of the one he wore as the character Hannibal Lecter. Those who are fans of the actors' work will certainly find something for them in this collection, regardless of what their favourite Hopkins role is.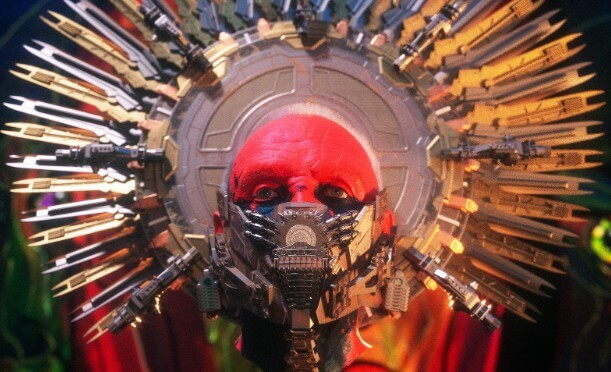 Speaking to Vanity Fair, Hopkins explained how he got interested in NFTs in the first place. As he puts it, this was during the filming of the short film Zero Contact. Rick Dugdale, the director of the short film, released it as an NFT and this got Hopkins curious.
"NFT is for me a blank canvas to create art in a new format. It's fun to be the old guy on the block—the oldest guy. I'm interested in and fascinated by young people…. But inspiration is reciprocal, and so I'm hoping to also return some inspiration to people by saying that everything is possible. Give it a whirl, have a go. That's what I did in my life," the actor says.
Only a limited number of NFTs will be sold with this collection and those who buy, will receive animated digital NFTs, autographed printed copies of the art, and an audio recording of Hopkins discussing the project. A few lucky buyers will also get Hopkins' art book, a virtual discussion with him, and even the chance to meet him face-to-face.
Legacy NFTs
Between Murray and Hopkins, two Hollywood icons have released NFT collections that allude to their impressive careers. Could this become the next Hollywood trend?
It's certainly a possibility. NFTs from actors with such lengthy careers could spark more interest from older people and also connect legacy IPs to a younger, more NFT-loving crowd and essentially bridge the old and the new.