For NFT lovers, it is always an encouraging sign when first-time NFT collections are announced, especially for mainstream institutions. This is because they act as indications that NFTs are truly being accepted around the world and are constantly breaking new ground.
One of the latest of these types of announcements comes from Barcelona FC. The iconic and globally-renowned football club has just announced its first NFT collection that will immortalize many of the club's most iconic moments over the years and will go on sale at Sotheby's New York.
Football, Immortalized
This new collection is to be called "In a Way, Immortal" and will feature 10 iconic moment's in the club's history, with each piece being released over time. The first piece has already been unveiled and is an audio-visual artwork that depicts Dutch player Johan Cruyff's iconic goal score from December 1973. This artwork was made in collaboration with BCN Visuals, a digital media company, and will come with perks for the buyer.
Those who own NFTs from the collection will receive VIP Club-based benefits and experiences and will also be named a Barça Digital Ambassador. Some of the experiences outlined so far include access to meet and greets, a visit to La Masia, and even the right to hand over the ball before a friendly match. The online bidding period for the NFT began on July 21, 2022, and the live auction will hold on July 29, 2022.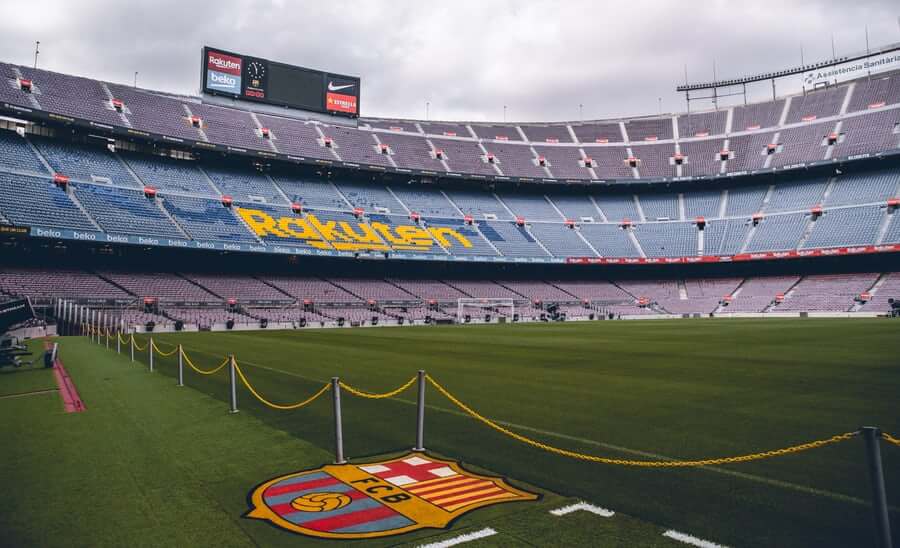 In its official announcement, Barcelona FC also gave some information about how the audio-visual project came to life. As per the announcement, it took a team of 40 computer graphics and visual effects experts 10,000 production hours to complete the project. The audio accompanying it was also performed by a 30-piece orchestra and incorporated actual sounds from Camp Nou stadium and FC Barcelona supporters.
The club has also explained that this new move is in an effort to connect with even more of its fans, especially millennials, zillennials, and Gen Zs.
"Barça with more than 400 million followers in social networks is constantly opening new ways to connect with our fans, and we believe that with the Clubs new NFT strategy we found a unique opportunity to continue growing and consolidating the Barça brand," says Joan Laporta, President of FC Barcelona in a statement.
Here's to hoping that we get even more projects from the club.
Immortalization Through NFTs
When many of us think of NFTs, we tend to think of animated images sold for thousands of dollars. But these days, we are seeing NFTs take even more complex and creative forms. Like with this collection from Barcelona FC, many more visual and audio mediums are being incorporated into the NFT space.
This shows that even as we immortalize many things on the blockchain, we can do so in an unlimited number of ways. With even more major companies getting into the NFT space, we will hopefully see the limits of what we can do with NFTs tested even more.