Many people, whether they buy NFTs or not, are aware of how valuable Bored Ape Yacht Club NFTs can be. From being bought by celebrities like Madonna for millions to being the poster child for the industry, their worth is public knowledge at this point.
But what is not often discussed are the rights and benefits that come with owning an NFT from the collection. The truth is that along with being worth a lot of money, the Bored Ape NFTs also grant their owners IP rights to the apes depicted on them.
This means that the image and likeness of the apes can be used by their owners commercially. This fact came to light after the actor Seth Green had his NFTs stolen and then had to put plans for an animated TV show on hold that was to star one of the apes in the assets. Simply put, Bored Ape NFTs can be leveraged creatively and commercially.
Now, a new platform called Boredjobs has announced plans to help Bored Ape owners profit from the likeness of their apes without ever having to do anything creatively.
Profiting Off NFTs
This new platform was developed by blockchain accelerator Mouse Belt Labs and is looking to list all 10,000 Bored Ape NFTs. When listed, brands will be able to license the IP rights to the apes to be used commercially.
"The Bored Ape Yacht Club gave its owners a fantastic opportunity to utilize the IP rights of the NFTs they purchased. Unfortunately, they did not provide them with an instruction manual on how to put them to work. Bored Jobs is creating that instruction manual," the official announcement reads.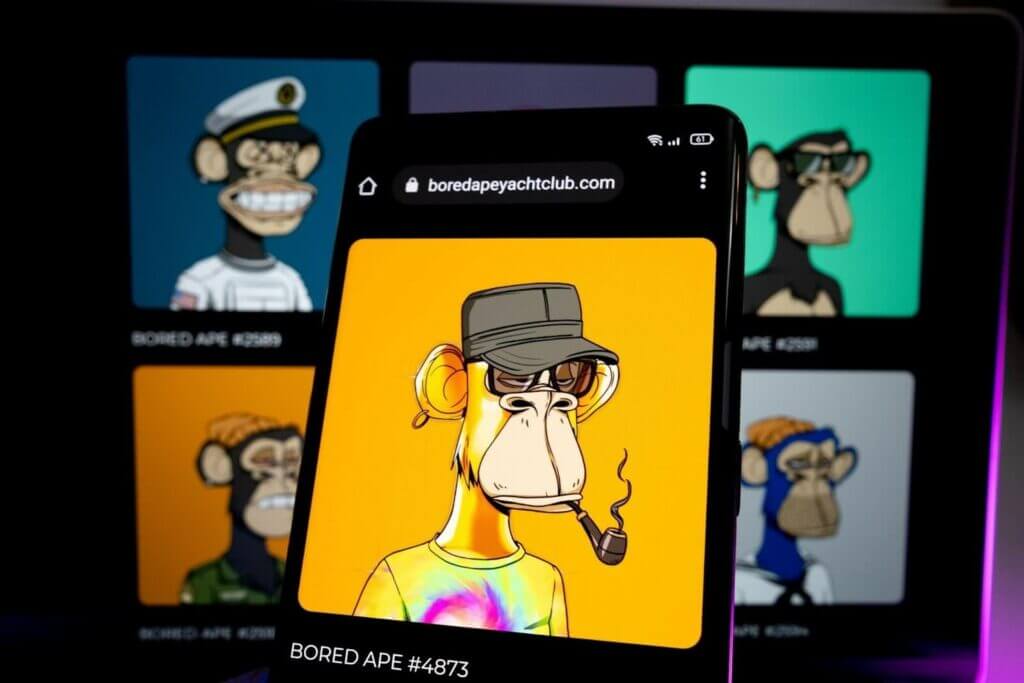 Since the launch of the platform on June 29, 2022, Mouse Belt co-founder Patrick McLain has said that over 200 Bored Ape owners have reached out to have their assets signed up. He also explains that the site acts as more of a facilitator of contact as opposed to a third-party negotiator.
This means that all agreements must be worked out between the companies and the Bored Ape holders themselves. The site also has high ambitions and plans to onboard Mutant Apes, Gutter Cats and CryptoPunks in the near future.
While licensing has always been a part of the entertainment industry, the NFT sector has been somewhat underdeveloped in that aspect. Now, it seems we're going to see many more apes used in creative and commercial works.
The Age of NFT Licensing
This project, perhaps the first of its kind, is set to explore a new angle of NFT ownership. NFT critics often ask what exactly NFTs 'do' to warrant their value and this shows that they can be used in more ways than one.
What we will likely see will be more sites that allow NFT holders to license out their assets, more NFT character appearances in the media, more deliberate creation of NFTs specifically for licensing, and a more robust industry overall.