As much as they are tools for entertainment and cultural change, NFTs are also investments. The most common way that they are used as investments is by mining a brand new NFT and selling it or buying an existing NFT and reselling it for a profit.
But as the market continues to innovate, there are new ways of making money from NFTs. one of the latest comes from pop duo The Chainsmokers who have announced the launch of their new album 'So Far So Good' with a bit of a twist.
This twist is that they will be giving away royalties rights to the album via NFTs.
A Piece of Royalty
What is even more remarkable about a group as big as the Chainsmokers giving away royalties is that they are doing so for free. Rather than selling these NFTs, the duo will be giving away the NFTs for free.
This giveaway will be taking place on the Royal marketplace and 5,000 NFTs in total will be up for grabs. These 5,000 NFTs represent 1% of the master royalties for the album. Along with rights to royalties, those who are lucky enough to receive the NFTs will also have access to the group's private Discord channel.
The NFTs will be released on May 17, 2022, four days after the release of the album itself on May 13, 2022.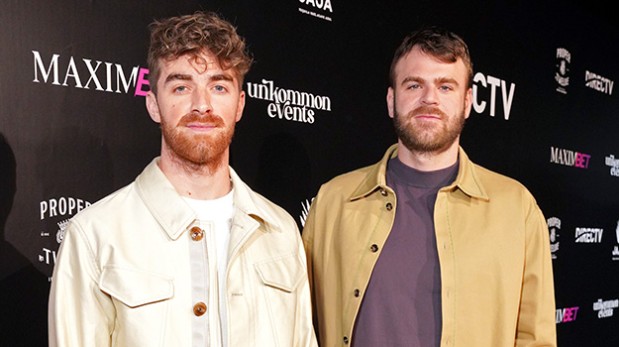 Should any of the NFTs be sold in the secondary market, the 7.5% fee charged will not be going to Chainsmokers themselves but divided among the songwriters on the album.
The duo has explained that this effort is more of a way to connect to fans and not a money-making venture for them.
"A number of artists have done this in the past, but not for free. It was important for us to do it this way because this isn't about profiting off some new tech for us, it's about connecting more deeply with you and harnessing a new disruptive technology in an effective way that truly shows what is possible as we head towards a Web3 world," the duo said.
Musical NFTs
It seems we will be seeing more NFTs in the music industry. As the Chainsmokers themselves have explained, using NFTs to distribute royalties is becoming more common and could be a new way to finance projects by smaller creators or connect to fans by bigger ones.
The emphasis on compensating songwriters, who are often deemed as the underpaid heroes of the industry, also show that NFTs could be leveraged as a tool to create a fairer musical landscape.