Besides the Grammy awards, April 2022 has been host to yet another important event in the music industry calendar; Coachella. The annual music festival held in the Coachella Valley in California has been a pop culture staple for years thanks to performances by top musicians as well as being an embodiment of modern music festivals.
While this year will be featuring trending artists like Harry Styles and Doja Cat, another popular factor will be coming into play; NFTs. Yes, NFTs have successfully infiltrated the world's most popular music festival as well. This time, it is in the form of free NFTs being given to attendees as well as others that can be bought.
NFTs in the Valley
The first NFT collection is called Coachella Collectibles NFTs and has been listed for sale in an official marketplace which was made in collaboration with FTX. In this marketplace, users can buy from two sets of NFTs- those with fixed prices and those that must be bid for.
Each of these NFTs entitles its owners to exclusive perks, including lifetime passes to Coachella, as well as exclusive pictures and other content from the festival. These don't seem to come cheap, however, as the NFT for the former is listed at a million dollars.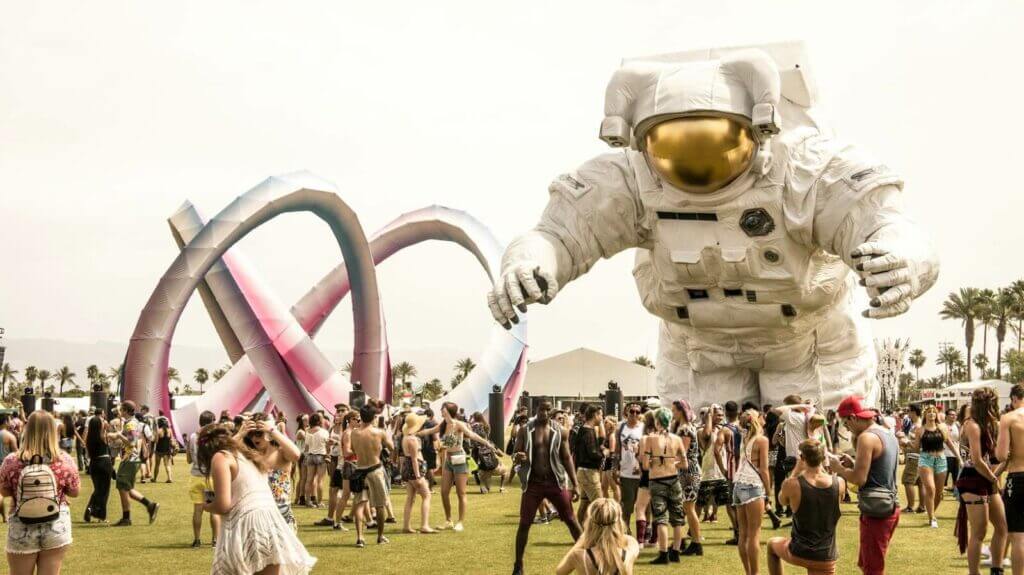 For those who can't or won't shell out a million dollars for an NFT, there is another collection. Coachella released a free NFT collection titled 'In Bloom'. Those who claimed the NFTs could enjoy free merchandise, upgrades in food, and much more.
A raffle is also to be held for the In Bloom NFTs and the owners of the winning assets will receive even more benefits. These include VIP upgrades, free passes to next year's Coachella festival, and so on.
How the NFTs are to be redeemed is by downloading the FTX app and setting up an account. Once the users' Coachella wristband details are entered, the NFT 'seed' is deposited into their account.
The users don't get access to the perks immediately though. Coachella famously runs for two consecutive weekends and users only get their 'bloomed' seed on the Friday morning of their weekend. Either way, Coachella is popular partially because of the experiences that come with it, as much as the music itself.
This includes the famous Ferris wheel that is set up during the festival (some NFTs offer the owner the chance to ride on the wheel) and the businesses that operate on the festival grounds.
Do Music Festivals Need NFTs?
We've seen NFTs be applied in many different ways and music festivals might just be next. But do music festivals need NFTs? It would seem so.
This Coachella project shows how NFTs can be used to deliver exclusive experiences, which is a big part of the appeal of music festivals. Outside of the million-dollar art auctions and gaming integrations, this shows that NFTs can be leveraged to enhance the consumer experience and be a functional part of something as beloved as a music festival.