Good news for fans of the Doodles NFT project; after becoming one of the most talked about offerings in the space despite being relatively newer, Doodles has scored yet another coup. As announced on September 13, 2022, Doodles has raised $54 million in its latest funding round.
This round was led by the venture capital firm 776, which is backed by Reddit co-founder Alexis Ohanian. The funding round also saw participation from firms like Acrew Capital, FTX Ventures, and 10T Holdings. With this funding round now complete, the project has a total valuation of $704 million.
This partnership between 776 and Doodles had been teased back in June 2022 during the NFT NYC event and now, it has come to fruition.
Doodles to the Moon
While this funding round and new valuation itself is impressive, they are rather par-the-course for the Doodles project, which has seen a lot of support since its 2021 debut. Not only is it one of the top 20 NFT projects by sales volume but it has also brought in hundreds of millions of dollars so far, with plans to become even more mainstream.
The collection, which features pastel-coloured images, has signed on musician Pharell Williams as its Chief Brand Officer and has remained a fan favourite within the industry. With this new funding round, the project is looking to expand even more.
"We are using the funding to rapidly acquire a world-class team of engineers, creatives, marketers and business executives. As well as to fund product development, acquisitions, proprietary technology, media, and collector experiences," the official Doodles Twitter page announced.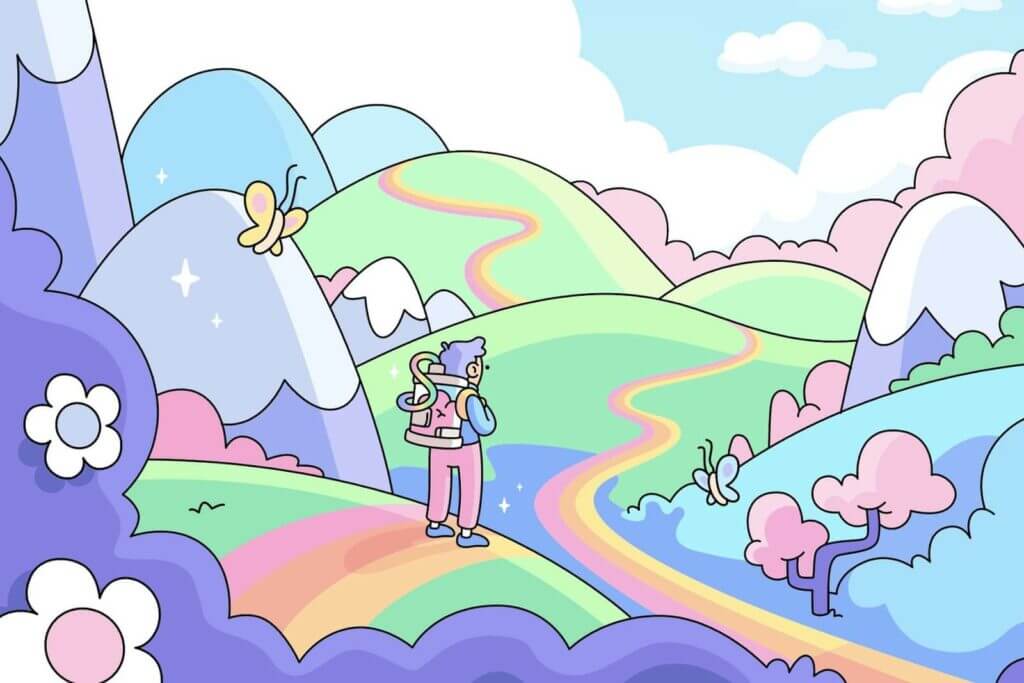 More specifically, Doodles will be growing its team from 11 to 30 people, with such roles as Head of Marketing and Social Media Manager being created. Doodles will also look toward brand expansion, with rumoured plans for live events and even animation in the works.
With all the funds that the project has at its disposal, this could very well be a reality. Many NFT projects are seeing massive venture capital support and despite the ongoing crypto winter, it has become clear that they have long-term potential. As such, it makes sense that Doodles, which established itself within the market in such a short time, is receiving this much support.
If the Doodles team is able to bring all these ideas to fruition, fans of the project will be in for even more collections and content to enjoy.
NFTs on the Rise
While the crypto winter rages on, there seems to be a maturation period going on in the NFT sector. For years, it was maligned as a cash grab that sold animated images randomly on the internet.
Now, we can see that many NFT projects are making a conscious effort to improve and expand not just on their core collections (as Doodles itself has done) but to also establish themselves as legitimate and respected web3 companies, partnering with large firms within and outside the space and yes, fundraising along the way.