Regardless of the controversy that sometimes follows the NFT industry, a viable market has emerged over the years of sports fans who want to buy NFTs. And this need is certainly being filled as several sports teams, players, and leagues have released digital asset drops for fans.
And these fans are about to have even more offerings to choose from as eBay has announced a new partnership with Notable Live, a digital platform dedicated to fan experiences. Together, they will deliver new ways for fans to connect to the sports that they love, including with NFTs.
Digital Connections for Fans
As the January 31, 2023 press release explains, the goal of this initiative is to provide fans with new ways to connect with sports.
"eBay and Notable Live are embarking on a multi-year Commercial Agreement in which Notable Live will bring exclusive player merchandise, non-fungible tokens (NFTs), and experiences to the eBay platform. Fans will have the ability to go Live! on the Notable Live platform to meet and interact with their favorite players, teams, and leagues," the announcement says.
And beyond just the NFTs themselves, Notable Live offers both virtual 'in room' and in-person experiences in which fans can meet their favourite sports stars. And for those who want a physical or digital piece of the action, eBay has them covered. As part of this deal, players like Ray lewis will be offering physical items like game-worn jerseys and various collections which can be bought on the site. On top of this, digital artwork will also be available for fans to buy.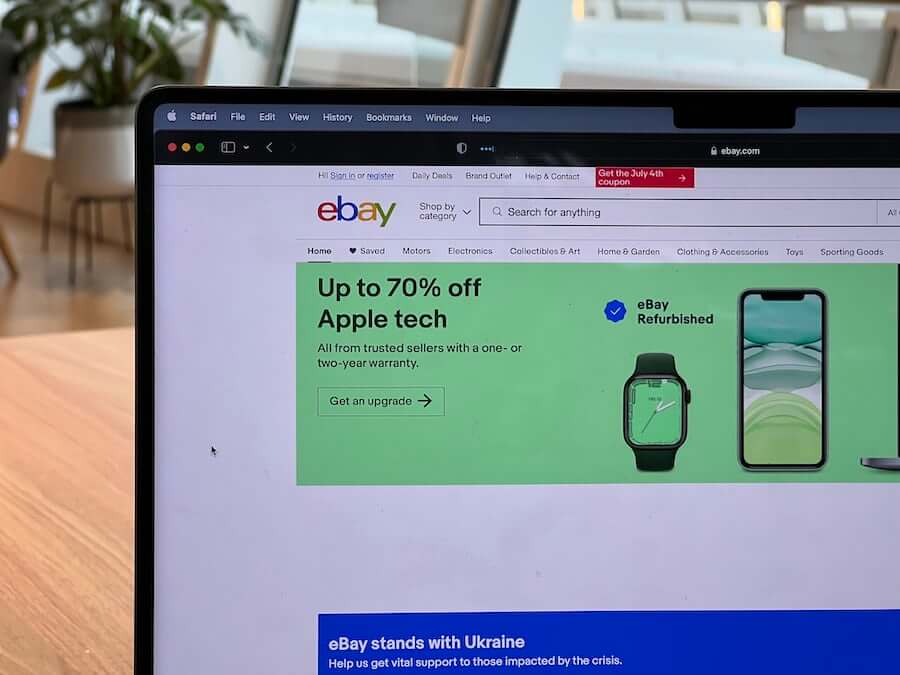 Speaking on the new partnership and what it will entail, Dawn Block, the VP of Collectibles at eBay said that this sort of access to players and exclusive content is the way that fans will engage with sports moving forward.
"Fans and collectors turn to eBay to celebrate their favorite players and teams, knowing they can find authentic, one-of-a-kind memorabilia that connects them with the history and future of sports. Our partnership with Notable Live further enhances the market-leading experiences we've been building for our community of sports fans, collectors and investors, enabling them to engage with living legends in a new and meaningful way," she said.
The Evolution of Fan Engagement
Practically all fanbases are deeply passionate about the people and things that they follow but sports fans take this to a whole other level. In fact, there is a billion-dollar market that thrives mainly on sports merchandise and memorabilia. But the rise of digital assets means that there is a new class of collectables to be had.
No longer are fans limited to only physical items but digital ones as well. This is what makes this partnership so timely, especially given the fact that eBay has years of experience in serving consumer needs. With the current trends in both the sports and digital asset sectors, we can expect the collectables being offered through this initiative to be a hit.