NFTs…taking you to the moon and the sky.
One surefire way to get people excited about an NFT collection is to attach some benefits to them. NFTs that offer entry to Coachella? What about NFTs that are used to purchase a luxury watch? Many brands are playing around with this concept these days and giving great experiences to their customers.
The latest company to leverage NFTs for customer benefits is Etihad Airways. The UAE–based airline announced on July 6, 2022, an NFT collection called EY-ZERO1 which grants its holders Etihad Guest Silver tier membership for one year, among other things.
NFTs in the Sky
As per the announcement on the Etihad website, 2003 NFTs in total will be released as part of the collection, with the number representing the year that the airline was founded. The NFTs themselves will be 3D models of aircrafts, each with a unique Etihad Airways Boeing 787 Dreamliner livery. Some of the aircrafts to be featured as NFTs include Etihad's Manchester City FC and Greenliner-themed aircraft.
The NFT sale will be going live on July 21, 2022, at 6 pm UAE time, with assets priced at ​​ $349 excluding tax. The NFTs will be listed on a dedicated site, as well as on the Etihad gift shop.
According to Tony Douglas, Group Chief Executive Officer, Etihad Aviation Group, the company is excited to release the NFTs, not just as collectable art pieces but also to offer unique perks to its customers.
"NFTs and other metaverse technologies are revolutionising the digital economy, and we are proud to be one of the first airlines in the world to explore their potential to provide additional utility for our customers," he says.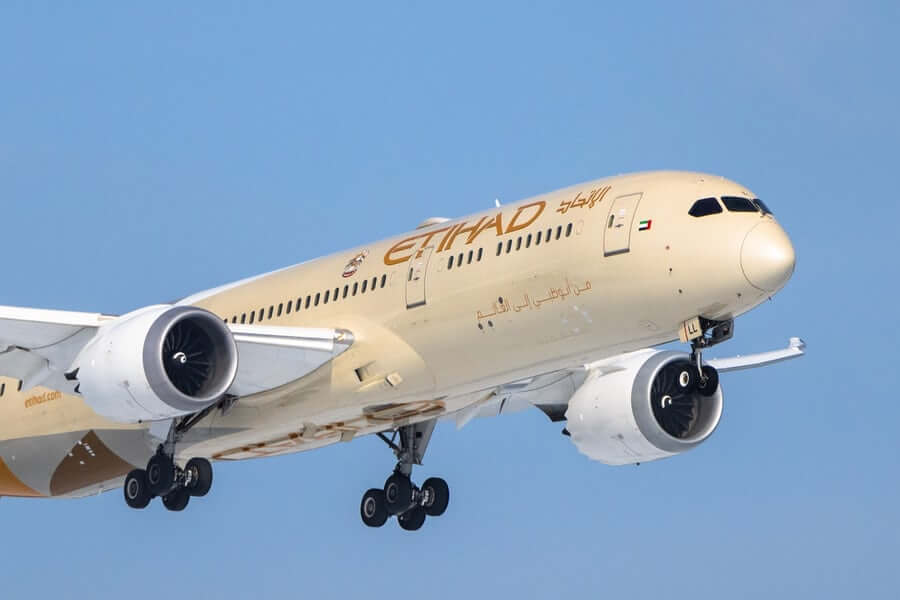 All of those who buy the NFTs will immediately receive Etihad Guest Silver tier membership for a whole year and will also be entered into a raffle. 10 winners will emerge and they will receive free Etihad flight tickets. NFT holders for this collection will also have advanced access to future collections and upcoming web3 products.
The sale will hold until August 18, 2021, and those who register before July 16, 2022, stand to win one of 20 free NFTs that the airline is giving out.
"As well as recognising the artistic value of our aircraft liveries, our NFT collection has been designed to be as efficient as possible and support our wider sustainability and decarbonisation efforts at Etihad Airways," Douglas said, adding that the NFTs will be minted on the Polygon blockchain and that the proceeds of the sale will be used to buy sustainable aviation fuel.
Flying NFTs
The airline industry seems to have caught NFT fever with this new announcement from Etihad, If this collection proves to be a successful one, more airlines might release their own and customers can tap into a world of travel-related benefits thanks to NFTs.
It is also quite telling that the Etihad announcement emphasised the sustainability of the program and the fact that proceeds would also go towards sustainable efforts.