Last month, the Ukrainian government made news when it was announced that NFTs documenting the Ukraine-Russia conflict were being auctioned to raise funds to support Russian troops. When this came to light, it was seen as a prime example of NFTs playing a part in a historical moment.
Well, it seems that's not the only contribution that NFTs are playing in the conflict as a Georgian creative digital agency called Leavingstone has also released NFTs to raise money to support Ukraine.
So, are these NFTs of historical events, original art, or other creative works? Nope. Leavingstone has taken to selling Russia itself to raise funds.
A Piece of Russia
Obviously, Leavingstone isn't actually selling the state of Russia over the internet. As interesting as that would be, the agency doesn't have the power to do that. Instead, they are selling digital assets that are meant to represent the state of Russia, albeit unofficially.
The project, dubbed Russia For Sale, has seen the country divided into 2,443 regions, each represented by unique trading cards. Buyers can view these regions on an interactive map and can buy whichever they want.
So far, about 23 regions have been sold in the first phase, with $18,704 in ETH raised. According to co-founder Levan Lefsveridze, all proceeds will be given to Ukraine's Ministry of Digital Transformation.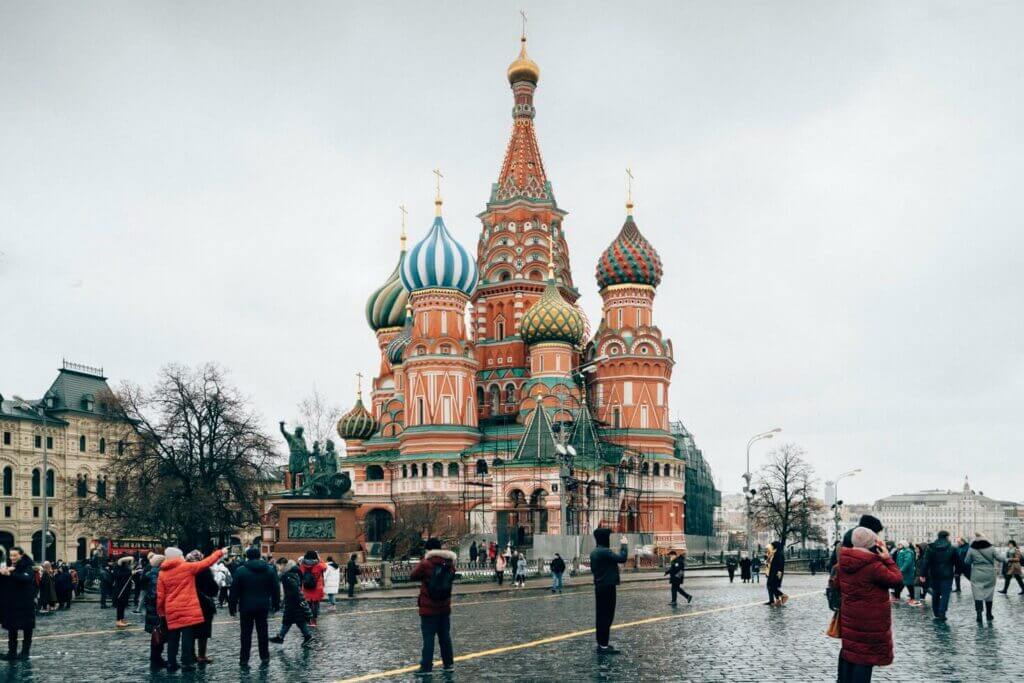 In the second phase of the project, major pieces of Russian architecture and iconic buildings will be sold, including the Kremlin. In the third phase of the project, the late revolutionary Lenin will be sold as an NFT.
While it is technically possible to sell anything as an NFT, Russia For Sale is perhaps one of the more provocative projects that have come out recently. But Lefsveridze believes in not only its market potential but the social support it will receive.
"We saw a huge potential in it — that the majority [of people] would want to be involved in Russia's partition," he says, in an interview with Radio Free Europe.
Over the last few weeks, fundraising has taken place all over the world in support of Ukraine and this has included auctioning of digital assets, as well as more traditional efforts.
The Ukrainian government getting involved in NFTs fully signalled their importance in the ongoing conflict and projects like Russia For Sale seem like a natural evolution of this new movement.
NFTs For War
Far from a fad, it is clear that NFTs are not going anywhere anytime soon. But their role and implications in the current conflict go far beyond just raising funds.
For years, content documented on blockchains has been used to make political statements, such as anti-government activists blogging on blockchains in China. But it is clear with this new crop of Ukraine-related NFTs that the statement being made is decidedly pro-democracy with even a bit of political humour infused.
As the Russia For Sale site says, "As an answer to Russian imperialist aggression, we decided to sell Russia's territories for good!"