NFTs are many things; one of the most famous by-products of blockchain, a somewhat controversial topic in some circles, and a status symbol. In terms of the latter, it's not hard to see why.
NFTs from some of the top collections in the world go for millions of dollars and being able to display a Bored Ape piece as your profile picture is a digital status symbol in its own right.
On top of this, the luxury goods sector seems to have a burgeoning love affair with NFTs. From Louis Vuitton to Paco Rabbane, NFTs are fast becoming a luxury mainstay. The latest development in this regard comes from luxury retail brand Harvey Nichols which recently unveiled its NFT concept retail space.
Shopping For NFTs
This retail concept space was unveiled in Harvey Nichols' Pacific Place store and this marks the first time that a luxury department store will sell NFTs to customers. The NFTs in question are not ones minted by Harvey Nichols itself.
True to its department store roots, the pieces are curated from popular and existing NFT collections. Some of the collections featured include CryptoPunks, Bored Ape Yacht Club, CloneX x Takashi Murakami, Azuki and Doodles.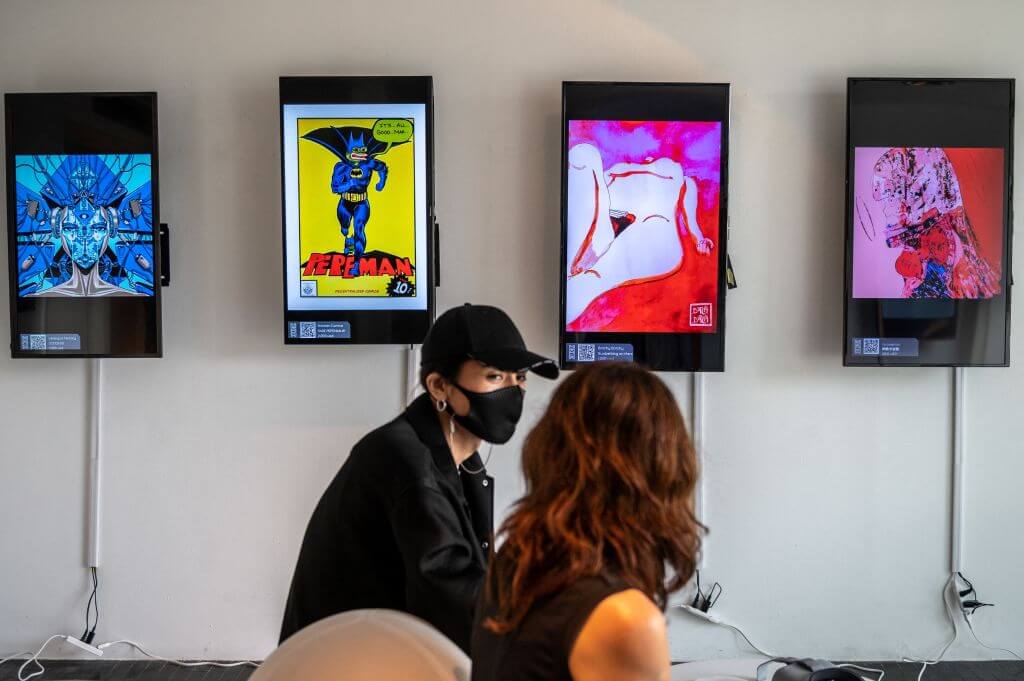 As per the official website, the price range for the NFTs is between HK$5,000 to over HK$1,000,000. Payments for the assets will be taken in both cryptocurrency and credit cards.
Besides selling these NFTs, Harvey Nichols has also announced that it is launching a program that will allow NFT creators to sell their works through the vault. There is a catch, though, as all NFTs to be accepted have to be part of blue-chip collections and must be vetted by the company before they can go on sale.
With this move, Harvey Nichols has stated that they are trying to bring NFTs to a new buying audience.
"Through the new space, we aim to make NFTs more accessible to a broader audience by featuring a range of NFTs from some of the most successful projects globally available for in-store exploration and purchase," the official announcement says, adding that the vault is designed to appeal to and cater for both experienced NFT buyers as well as newbies to the space.
Harvey Nichols' involvement in NFTs was first reported in late 2021 and now it seems that this in-person sales point is the result.
Real-Life NFTs?
This Harvey Nichols development is quite significant for the NFT sector. Naturally, a major player in the luxury sector embracing NFTs is always a good thing.
But more important, it is notable that these NFTs are being sold in person rather than online. Usually, when we think of buying NFTs, we think of logging unto the site to do so and not visiting a physical space where designer clothes are also sold.
With this, we are once again seeing that NFTs are limitless in the ways they can be sold and this offers yet another point of entry to customers, which benefits the industry.