In the world of fashion, there are a few items that are widely considered status symbols. These include a Tiffany diamond, a Louis Vuitton purse, and, of course, a Hermes Birkin bag. This luxury accessory has been a staple of high fashion for years and reportedly commands tens of thousands of dollars apiece.
Given its reputation and the income it generates for Hermes, it comes as no surprise that the company has entered into a legal battle with digital artist Mason Rothschild. As per court documents, Rothschild had been selling NFTs that depicted the iconic bag without authorization from Heres.
The Big Bag Wars
This whole saga began back in January 2022 when Hermes filed a formal complaint against Rothschild. The complaint was that he was selling MetaBirkins, an NFT collection that depicted the Birkin bags in various designs. Because of how popular their namesake bags are, the NFT collection was quite a success and Hermes caught wind of it.
But despite telling Rothschild to stop selling them, he did not and Hermes then pursued legal action with a trial set for January 30, 2023. As per Hermes' legal team, Rothschild's actions are a violation of the Birkin trademark and were deliberately designed to trick customers into buying the NFTs under the assumption that it has any association with the actual Hermes brand.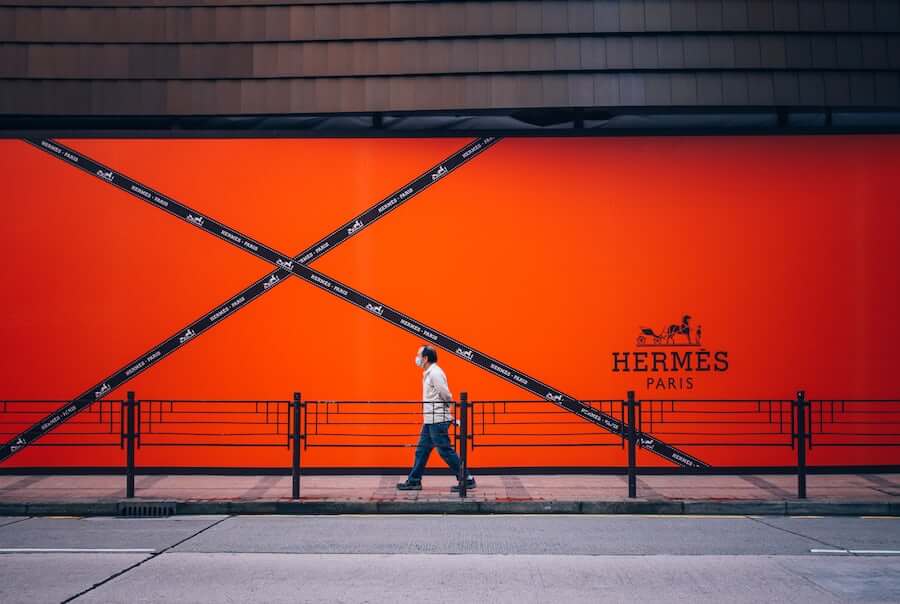 This is similar to the ongoing lawsuit between Yuga Labs and Ryder Ripps, an artist who created an NFT collection with a similar name and style to the Bored Ape Yacht Club. And just like with the Ripps case, Rothschild has claimed that his work is protected under freedom of expression.
"Getting big life experience points this week. Putting my big boy pants on — fighting for myself and everyone who believes in the freedom to create art," he tweeted on January 26, 2023.
Both cases have divided the industry and brought out different responses from legal experts. While some believe that the NFTs are not causing any actual harm and see this case as a big corporation bullying a smaller creator, others beg to differ. The NFTs being sold by Rothschild can go for up to 100 ETH, which makes some of them even more expensive than an actual Birkin bag. Many argue that no one would buy the NFT for that amount if they did not think that it had an affiliation with the fashion house. As such, some see this venture as being opportunistic.
But regardless of individual opinion, the outcome of these cases could set the standard for both NFT projects and mainstream brands. If a court rules that projects like MetaBirkin are an infringement of trademark, brands like Hermes will have legal precedent to go after any NFT that leverages their brand in any way (and there are certainly a lot of them). But if the judgment goes in the opposite direction, NFT creators will be able to create collections based on already-existing brands with the full backing of the law.