NFT lovers, rejoice! Day by day, NFTs as a concept are rising from their initial state as a very niche product and are being embraced by the wider world. This can be seen through the many mainstream companies that are launching NFT-based initiatives and its ever-growing public visibility.
Now, NFT enthusiasts can buy and store their precious digital assets with much more ease. This comes as electronics company HTC has unveiled a new phone that is designed to cater to crypto and NFT users. The phone, dubbed the HTC Desire 22 Pro, is the first of the 'Viverse' phones that HTC has put out.
Enter the Viverse
The Viverse phones are designed to be compatible with blockchain-based concepts like the metaverse and crypto. As such, the phone comes pre-installed with a crypto and NFT wallet, as well as the ability to shop from digital marketplaces.
The crypto wallet in question supports Ethereum and Polygon-based assets. There is also a lot of emphasis on the phone's compatibility with HTC's Vive Flow VR headset, its flagship VR headset. As such, the phone comes with HDCP 2.2 connectivity as well as a Vive Manager app that lets users manage their headsets from their phones.
Considering how much of the metaverse is based on users enjoying a 3D virtual experience, this will likely come in handy. This was somewhat acknowledged by Shen Ye, Global Head of Product at HTC, who said in a statement that the headsets "opens new immersive experiences as the perfect partner for VIVE Flow—whether it's meeting colleagues in VR, or enjoying your own private cinema anywhere you are,"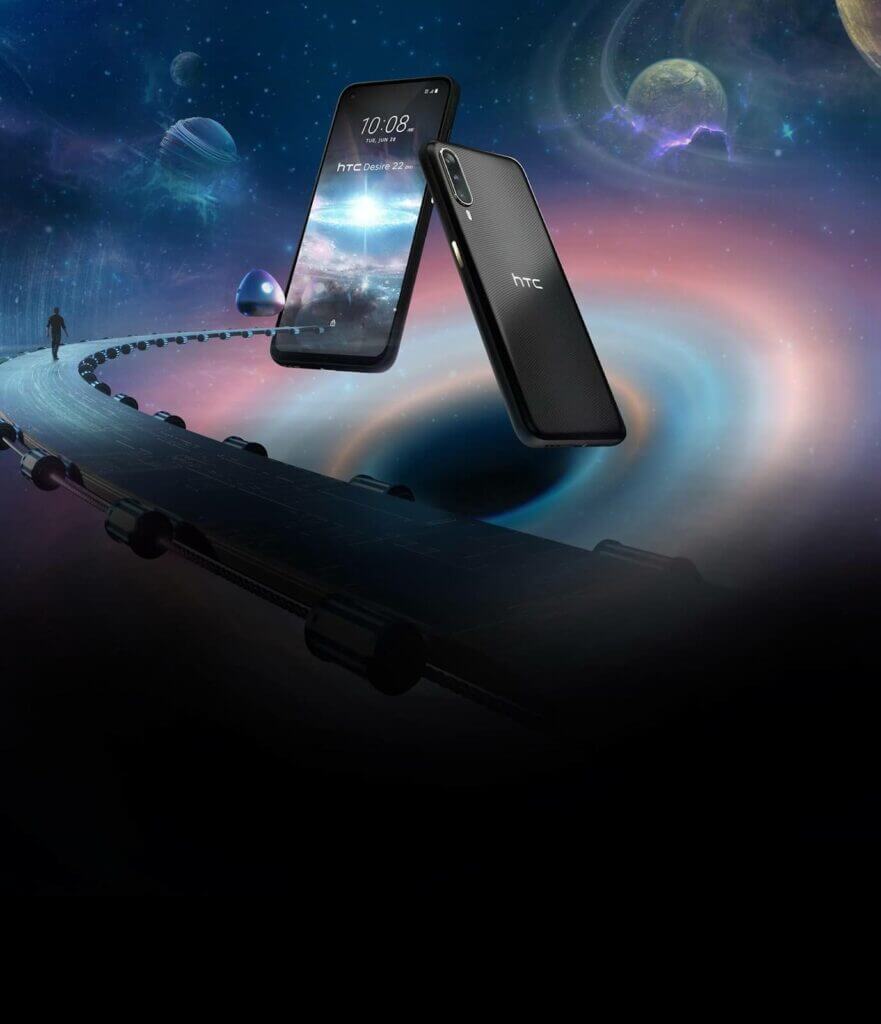 Those who use HTC phones will note that this isn't the first time that the brand has gotten in on blockchain. Back in 2018, it was one of the first companies to release a phone with an in-built crypto wallet. Years after, many major phone makers like Samsung have done similar.
Hopefully, history will repeat itself and more major phone makers will create NFT-based features in their designs. It is also a testament to how intertwined NFTs have become in the wider blockchain sector. A few years ago, it was all about cryptocurrency but now, NFTs have been thrown into the mix.
Ultimately, those who benefit the most from these moves are the NFT buyers themselves who have at least one more option for storing their assets.
The Option to Store
These sorts of announcements from companies have many different effects on NFTs and how the public perceives them. For those who are already interested in NFTs, it means that they have more storage options and can explore the metaverse with ease.
For those who aren't yet interested, it gives a stamp of public approval that might endear them to NFTs. After all, if a company like HTC is endorsing them, they must have some merit, right? Finally, as we saw years ago with Bitcoin, it could have a ripple effect of more phone makers prioritizing NFT wallets for their products.