The versatility of NFTs means that they can be tied to all sorts of other sectors, including luxury and art. We've seen top luxury brands around the world try their hands at NFTs and they have basically become a staple of the art world at this point.
Now, luxury watchmaker Hublot is bridging all these together with its newest collaboration with Japanese artist Takashi Murakami. This will see 13 new watches and NFTs be released to the public in what is perhaps one of the more colourful offerings we've seen so far. This collaboration was confirmed on February 2, 2023.
Wearing Your NFTs
It should be noted that this is not the first time that Takashi Murakami has collaborated with Hublot. In fact, this is the third collaboration between the two and the designs featured on the watch are centred around the 'smiling flower' motif that Murakami has become known for.
And this is also not the first time that Hublot is embracing NFTs as this collection is designed as a way to reward those who bought into its previous drops. In terms of design, the NFTs and watches have a wealth of ties to popular culture within them.
"The thirteen unique NFTs are inspired by Japanese video games & TV from the 1970s as well as the Classic Fusion Takashi Murakami All Black, the first collaboration between the Swiss watchmaker and Takashi Murakami launched in January 2021. These NFTs are linked to a limited edition of 13 new and unique Classic Fusion watches that will be unveiled at Watches & Wonders 2023 in Geneva," the official announcement from Hublot says.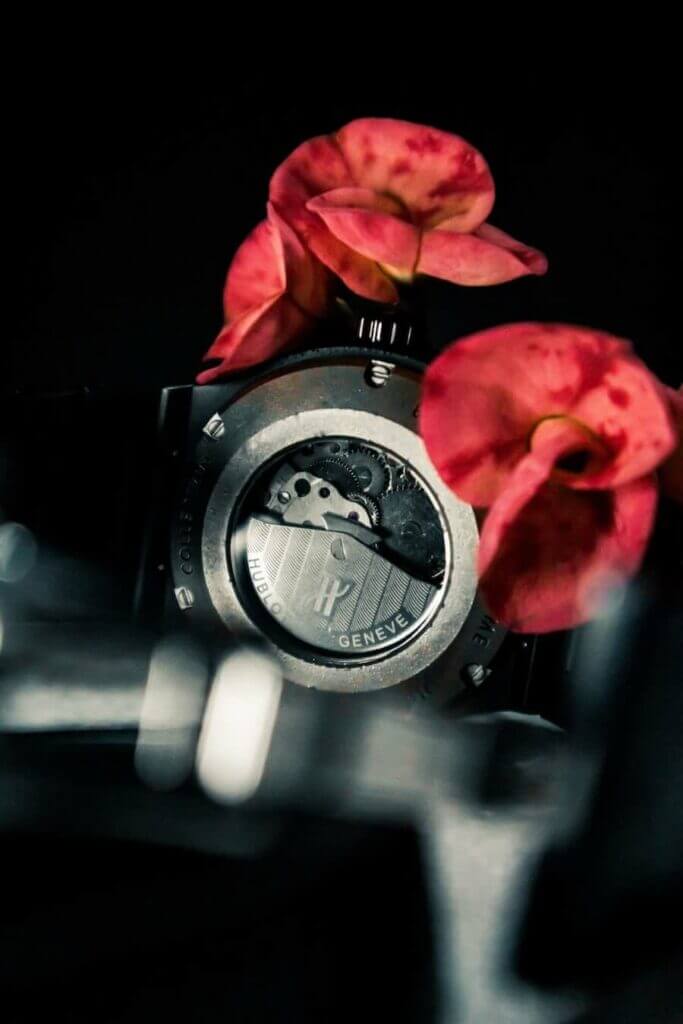 Those who already hold at least one of the 324 All Black or Sapphire Rainbow NFTs released in April 2022 as part of a previous collaboration with Murakami can claim one of the 12 watches that will be available for sale on hublot.com at the price of CHF 50,000. After buying one of the watches, they will receive an exclusive NFT.
The 13th watch in this collection, the Classic Fusion Takashi Murakami Black Ceramic Rainbow, will be a little more complicated to acquire. To do so, they will need to have bought all 12 NFTs that have been given out to other buyers of the watch drop. And in the event that no one is able to buy all the NFTs from the others, the watch will be auctioned and the proceeds will be given to charity.
Hublot Loves NFTs
This newest drop is the latest example of not just Hublot's love for NFTs but also a continuation of its ongoing creative relationship with Murakami.
As Hublot CEO Ricardo Guadalupe says, "Our partnership with Takashi Murakami is allowing us to construct a history that interlinks all the works we have released with Takashi, both digital pieces and the watches themselves. Faithful to its history, Hublot is once again first, unique and different in how it rewards its collectors, providing them with privileged access to both ownership of and trade in unique artistic pieces. Hublot Loves Art!"