Have you heard of the Great Exuma Island in the Bahamas? You might recognize it as the site of the infamous and ill-fated Fyre Festival from a few years back. While it might be associated with one of the biggest festival flops of all time, the island itself is billed as an idyllic paradise.
Now, AGIA International Ltd, a real estate company, has announced that it will be selling villas on the island- through NFTs. This is an unprecedented move as it will be the first time that an entire real estate project is being sold exclusively as NFTs.
Buy a Villa on the Blockchain
In total, 60 luxury pavilions and villas will be sold through NFTs, which will be minted on the Ethereum blockchain. Commenting on its association with the Fyre Festival, Erik Sanderson, the Co-founder of AGIA International, said that the team is choosing to focus on the island's potential and not its past.
"We saw 60 acres of secluded, undeveloped land in the cul-de-sac of a beautiful island whose current government has allocated tens of millions to invest in its transportation, telecommunications and infrastructure throughout the island. Constructing this project will create more than 150 jobs and operating it will mean 125 long-term hospitality jobs and entrepreneurship opportunities," he said.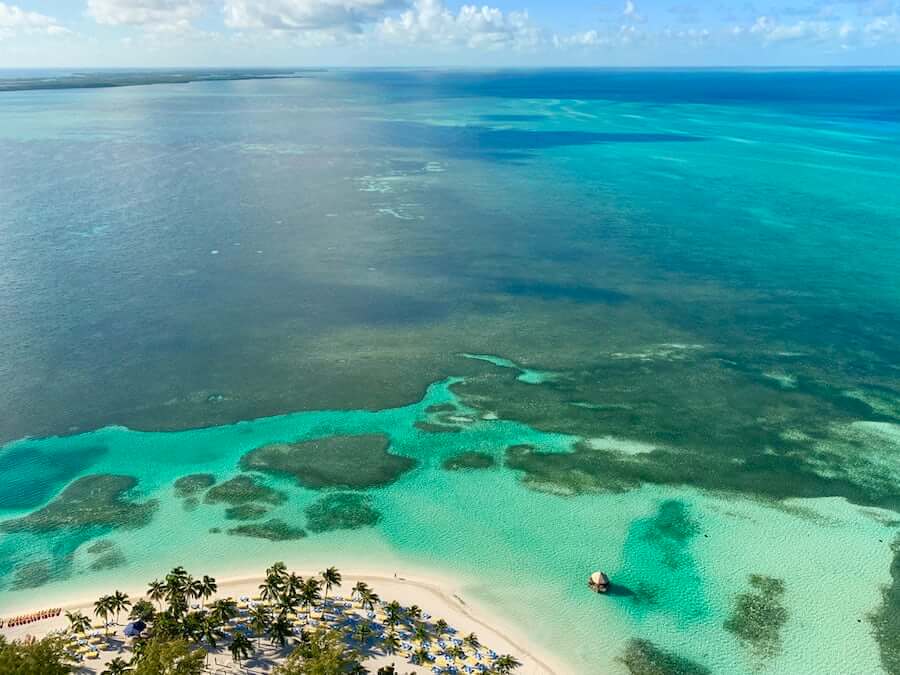 And the company has explained that it is not just interested in making a profit from the island but making a difference as well. Not only will the money spent on the island go towards creating jobs and enriching the local economy but AGIA's Foundation will invest in developing education and health resources throughout the island.
When customers choose to buy one of the NFTs, they will have access to a physical villa ranging from 1,000 to 6,500 square feet equipped with a private pool and a private floating boat slip. More developments are to come in the future, including a marina village that will have restaurants, shops, and so on.
This is also a very timely development given that the Bahamas is actively trying to become a hub for cryptocurrency, as stated by its Prime Minister Honourable Philip E. Davis.
"The Bahamas is not only open and ready for business but moving to the forefront of the most exciting era in digital assets innovation. If the world of cryptocurrency is where you see your possibilities, then the Bahamas has a place for you," he said in a speech earlier this year.
NFTs and the Future of Luxury Vacations
People have owned and bought vacation homes for years, whether outright or through things like timeshares. While this has always involved real estate companies to a degree, it is only just starting to involve NFTs.
And for those who do, there are a ton of benefits. As Hunter Williams, the CEO of Unchained Partners, AGIA's blockchain partner, points out, the sales are fully traceable and cross-border transactions are faster than they would normally be. As such, if NFTs truly become a part of buying vacation homes, it will be for the good of consumers.