Earlier this year, the world was introduced to Anna Delvey, the fake German heiress on the hit Netflix show 'Inventing Anna'. The show was a whirlwind of intrigue, deceit, and lots of (sometimes fake) money.
Now, Ana Sorokin, the real-life con artist who was the inspiration behind the show, has revealed a new venture. Sorokin has announced to the Daily Mail that she will be releasing a limited edition NFT collection that will include original sketches and even one-on-one time with her.
Remarkably, this is not the first venture Sorokin has put out in recent times. All these are being done from ICE custody in New York, where she remains until a decision is made about her possible deportation.
Fraudulent NFTs?
This new NFT collection will be called 'Reinventing Anna' and will have several tiers, each coming with specific benefits for its holders. One of the more interesting things to be sold as NFTs will be 'Access to Anna' cards that will feature a picture of a prison visitor with the words 'you look poor' printed on it.
As for the tiers, the official announcement gave some insight into what each offers.
'Ten Gold Edition NFTs that have been randomly mined will give holders the privilege of one on a call with Anna, and holders of three Ultra Rare Platinum Edition NFTs will have the opportunity to meet Anna in person, as well as in person. package will be received. item,' it says.
No doubt, there have been NFT collections from all sorts of people over the years but this is perhaps one of the more bizarre ones. According to Anna, this is her attempt to reclaim the narrative about her life and tell her story on her own terms using NFTs.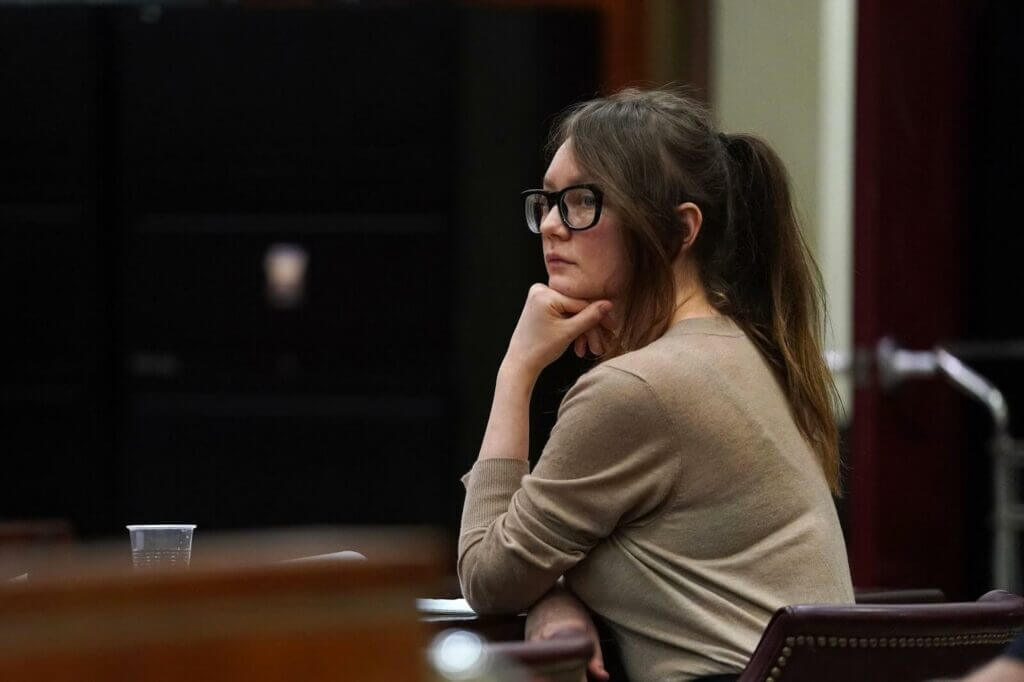 'I see this first fall as an opportunity to connect directly with our audience and handle a narrative that has hitherto been beyond my control. I am very excited to join the NFT community and contribute to changing the way artists/producers interact with their fan base. It feels great to be a part of something new and innovative," she says.
While it is easy to dismiss this as a cash grab or even ask why anyone would pay for them, Sorokin did reach global notoriety following the Netflix show. Undoubtedly, some people will have a bit of a fascination with her and might feel compelled enough to buy one of the NFTs.
A (Fake) NFT World?
One of the fascinating things about NFTs is how accessible they are. This, of course, means that almost anyone can release their own NFT collection and sell to the public.
While Anna Sorokin is one of the more 'out there' announcements we've seen lately, it is unlikely to be the oddest we will ever see. Let's just hope that buyers of the NFTs are satisfied and that the sale goes better than Anna's recent art show, for which one of the organizers claims that she has still not been paid.