Over the last few years, we've seen more intersections between the art and NFT worlds. This has mostly come in the form of artists selling their works as NFTs, which has become a sub-niche in the art world. And as time goes on, NFTs are becoming even more solidified in the art space.
Take the recent announcement by New York's Museum of Modern Art (MOMA) which has confirmed its plans to auction up to $70 million in physical art pieces. While this in itself is not uncommon, the proceeds from this sale could be used to buy NFTs.
MOMA Buying NFTs?
This new development is being undertaken by the William S. Paley Foundation which has rights to the artwork of the late founder of CBS, William S. Paley. During his lifetime, he acquired an impressive collection, including pieces from artists like Rousseau, Picasso and Renoir.
With all these in mind, this auction is on track to be an impressive one, with early projections eyeing between $70 million and $100 million in revenue.
Williams' art collection has been under the management of MOMA for decades now but some of these pieces will soon be sold. The foundation has enlisted Sotheby's to sell 29 of its current inventory.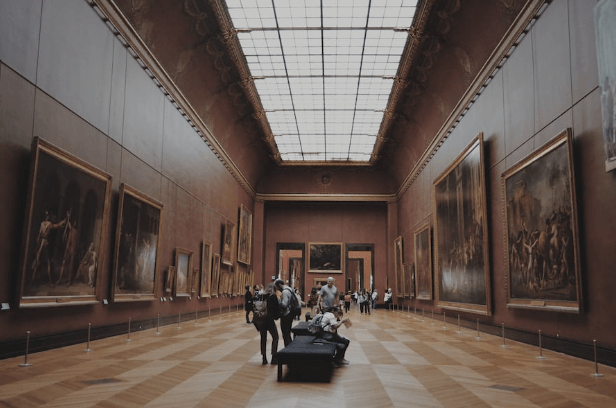 Some portion of the proceeds will go towards charitable causes, though MOMA will decide how the funds are disbursed at the end of the day. So why is the foundation looking to sell them in the first place?
As per reports, the funds that will be raised are to help MOMA expand on its digital collection and presence, which could include NTFs. This was certainly hinted at by MoMA director Glenn Lowry who outlined some of the museum's potential projects in the Wall Street Journal.
Besides NFTs, there was a discussion of virtual exhibitions and online courses. But, of course, NFTs were a major point of interest among users, given how controversial they are within the art world. But according to Lowry, MOMA is playing it safe, monitoring the market in general and looking into collections and artists to invest in.
"We're conscious of the fact that we lend an imprimatur when we acquire pieces but that doesn't mean we should avoid the domain," he said.
Should the museum move forward with its plans, it will be one of the highest-profile museums in the world to invest in NFTs.
A Digital Art Landscape
Ever since they came on the scene, NFTs have been a point of contention within the industry. Some embrace them as the next stage in artistic evolution while others see them as not being 'legitimate' forms of art.
But this potential move from MOMA shows how far they have come and how relevant digital art is, even to museums. The sort of art that institutions like MOMA choose to invest in is often indicative of what is 'worthy' art and what should be deemed valuable in the industry. And from all indications, NFTs are now in this mix.