One of the interesting applications for NFTs is their use as an access tool. As much as they are collectables and perhaps even speculative investments, they are often used to grant access to exclusive services, experiences, and products. We've seen NFTs be used, for example, as access tools for the Tribeca Film Festival and even Coachella.
But what about NFTs that grant access to the bathroom? Yes, you read that right. New Orleans-based Web3 company NieuxCo has announced a new NFT collection that promises access to bathrooms during this year's Mardi Gras.
Beating the Bathroom Rush
Mardi Gras is one of the most famous events in New Orleans and sees both locals and tourists congregate for culture and fun. And as anyone who has been to a large-scale event like this will tell you, getting access to a bathroom can be complicated and even expensive.
But NieuxCo believes that it can solve this issue using NFTs. The company has developed a 5,000-piece NFT collection that is centred around Mardi Gras and promises perks for its holders. These assets (called 504 Founders NFTs) went for 0.1 ETH each and were sold out soon after they were launched.
"Experience the magic of Mardi Gras like never before with the unique NFT collection created by the founding members of the Nieux Society in collaboration with an AI engine. These NFTs bring to life the 504 Founders' vision of their own version of the iconic celebration, featuring elaborate floats, glittering costumes, and all the energy and excitement of Mardi Gras," its website says.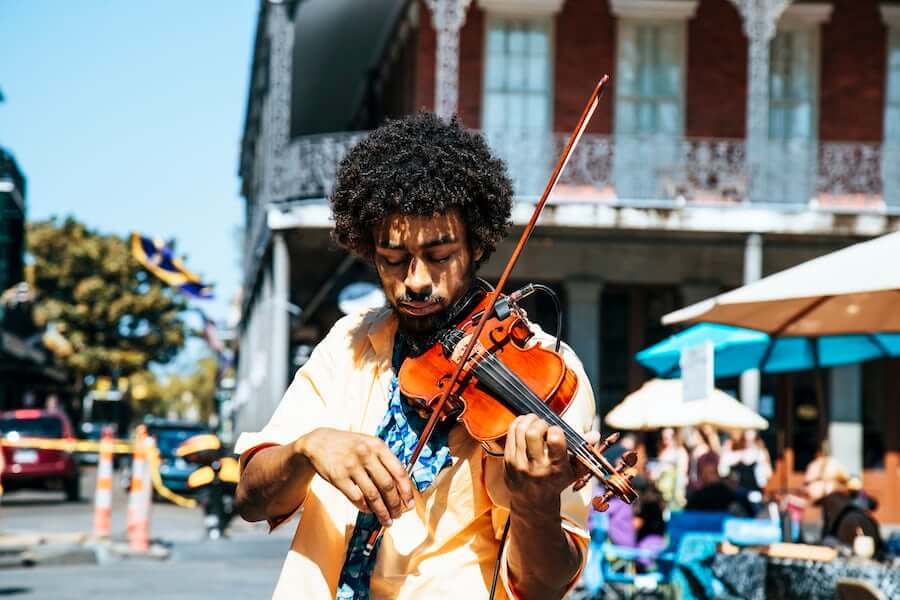 The company also offers its holders access to a web3 community and The Nieux on St. Charles Avenue in New Orleans during Mardi Gras. Through this, the company will give its holders access to exclusive parties, food, drinks, and of course, access to restrooms which is a prized commodity during these sorts of events. New Orleans sees millions of visitors each year and its appeal is partially based on events like Mardi Gras.
And while the success of this project is obviously a benefit for the company, its management has said that it benefits the city as well.
"Nieux Society members used this cutting-edge technology to create a collective vision for Mardi Gras while utilizing NFT technology to provide holders exclusive access, benefits, and an ongoing invitation to join us on our journey to help New Orleans' realize her full creative potential," said Tim Williamson, Co-Founder and CEO of NieuxCo.
The Role of NFTs in Access
NFTs have already proven that they can be used to offer access to experiences and services for users and from all indications, this will not be stopping anytime soon.
And while the use of NFTs for granting access has not been without controversy (this is consistent with all things NFTs) we are likely going to see more of such initiatives moving forward, whether this is access to a top music festival or a simple bathroom at Mardi Gras.