At this point, it goes without saying that OpenSea is one of the biggest forces in the NFT industry. As a top marketplace, the platform is home to some of the most famous NFT collections in the world and moves millions of dollars in transaction volume. Now, the OpenSea platform is about to become even more accessible to the community.
This comes as OpenSea will, on September 21, 2022, integrate the layer-2 Ethereum scaling solution Arbitum. Currently, OpenSea has four blockchain networks that it is compatible with; Ethereum, Solana, Polygon, and Klaytn. This addition of Arbitum has significant implications for the site and its users.
Arbitum Comes to OpenSea
As the official announcement from OpenSea explained, adding more blockchains to its platform will give more freedom and choice to users. The types of NFTs that can be listed on OpenSea depend on the blockchains it supports and with this announcement, a whole new world of NFT collections and their fans will have access to the site.
"We're now almost ready to onboard amazing collections like @smolverse, @GBlueberryClub, and Diamond Pepes by @dopex_io onto OpenSea. After working with the @arbitrum team and several projects on the chain, we can't wait to meet the rest of the community!" a tweet from OpenSea's official account said, adding that as soon as the launch is complete, creators using those blockchains can finally list their works and set fees for them.
The official Twitter thread detailing the development received positive feedback from followers, with many excited to see what NFTs would now be listed on OpenSea.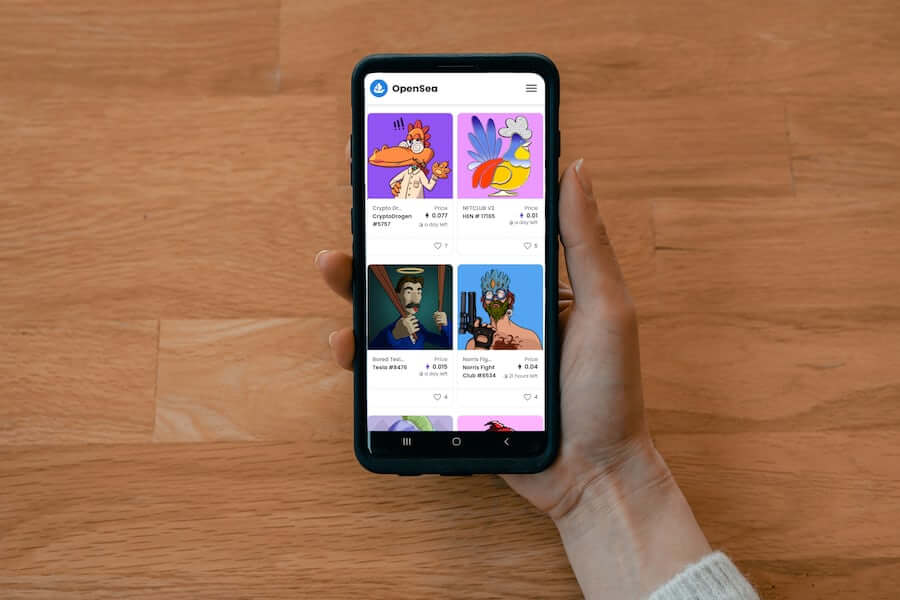 Many of the collections created in the Arbitum blockchain are quite popular, with several of them having trading volumes in the millions of dollars. Listing them on OpenSea is, as such, a win-win for everyone.
The creators can finally list their creations on the biggest NFT marketplace in the world, their fans can easily purchase them without having to sign up on smaller sites, and OpenSea can profit from their sales. This also seems to feed into OpenSea's own goals for a web3 future.
One of the biggest philosophies that governs web3 is that control and access are as democratized as possible. However, the current NFT landscape is one that is ruled by a few dominant blockchians such as Ethereum. This is only further bolstered when platforms like OpenSea only allow for assets from a handful of blockchains.
This means that many creators need to either mint NFTs using these blockchains or be alienated from a large chunk of their target market. But with this announcement from OpenSea, this appears to be changing.
A More Equal Market
In an idea web3 environment, decentralized control is the name of the game. For NFT buyers, this means being able to choose the blockchain they want and not being limited in how they can access them.
OpenSea seems committed to this idea and following the onboarding of Arbitum, we could see even more blockchains get added to the mix, with even more choice for buyers.