At this point, OpenSea is practically synonymous with the NFT industry. The marketplace is the home to top collections like the Bored Ape Yacht Club and processes billions of dollars in NFT sales on a monthly basis. It is also perhaps the most recognizable marketplace in the industry, even to those who don't know a lot about NFTs.
Now, OpenSea is set to become even bigger with its recent acquisition of Gem, a popular NFT market aggregator. The deal was announced via a blog post by Devin Finzer, the co-founder and CEO of OpenSea, on April 25, 2022.
New Gems
In the announcement, Finzer explained that the acquisition is part of OpenSea's efforts to better serve its customer base of more experienced NFT buyers.
"As the NFT community grows, we've recognized a need to better serve more experienced, "pro" users, and offer more flexibility and choice to people at every level of experience," the announcement said.
This contextualizes the new development as Gem is a tool mostly used by more experienced NFT buyers. Gem essentially allows its users to buy NFTs from across different marketplaces in a single transaction. This aggregation means that both time and money are saved for the buyer.
As the blog post explains, bringing Gem under the OpenSea umbrella is beneficial for both. For Gem, it means more resources to expand on its operations. For OpenSea, this provides an opportunity to learn about the advanced NFT market, including consumer behaviour.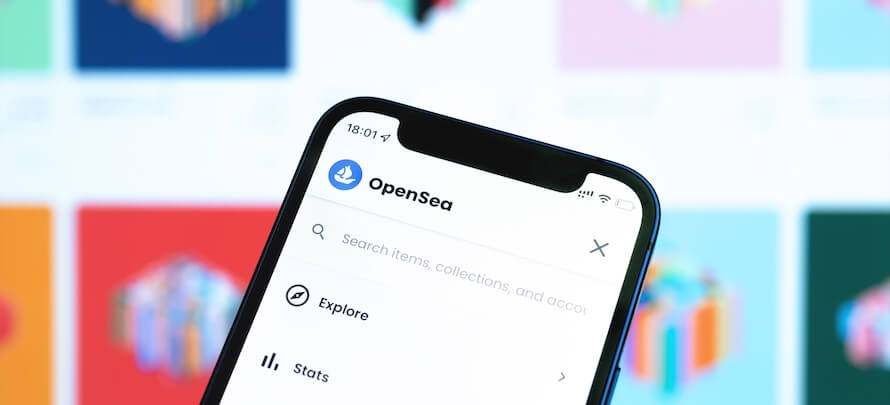 It was also noted that while Gem has been acquired by OpenSea, it will continue to operate independently of the main platform. Some key Gem features will eventually be added to OpenSea to improve the customer experience.
Finzer also explained that during the course of the acquisition, allegations came to light about a member of the Gem team known as Neso. Following the discovery of these allegations, Neso was removed from the Gem team and the new acquisition.
"Upon investigating the allegations, the employee was immediately exited prior to the close of this deal. This individual has never and will never be affiliated with OpenSea," the announcement said.
Given OpenSea's already prominent place in the NFT sector, the acquisition of Gem also serves to further solidify its dominance. After all, buyers use sites like Gem to discover NFTs for sale both on OpenSea and on other NFT marketplaces. Improving the discovery process for buyers will only lead to more sales being made.
Scanning the Markets
Obviously, OpenSea is not the only NFT marketplace in existence and customers know this. As a result, being able to aggregate market offerings to make a choice is an invaluable asset.
In the same way you can compare options from several different airline sites at once using a flight aggregator, NFT buyers are able to aggregate NFT marketplaces using tools like Gem. OpenSea clearly sees the value in this and with the support that it will offer Gem, we can expect to have even more tools at our disposal in navigating the NFT market.