One of the effects of NFTs being as popular as they are is that they often find themselves in the middle of international affairs. We've seen this with NFTs being used as a form of documenting political protests, raising funds for war efforts, and so on.
Now, OpenSea, one of the biggest NFT marketplaces in the industry, has found itself in the middle of US-Cuba relations as it has been forced to ban Cuban artists from its platform in compliance with US sanctions against the country. This was first brought to light by NFTcuba.ART, a Cuban artist association and was then confirmed by the OpenSea management.
Why Cubans Are Banned
This saga began on December 12, 2022, when NFTcuba.ART tweeted a picture of a message from the OpenSea team saying that its profile had been disabled. The reason given was due to a violation of the marketplace's terms of service.
"long time since we posted, unfortunate that this post needs to be this. @opensea has disabled our profile. Not only do Cubans on the island, but those who have other nationalities have to endure censorship in web3 company. Buying art from Cubans is not banned in the us embargo," a tweet from the organisation said.
Naturally, this sparks backlash towards OpenSea for this decision, with some terming it as discriminatory. Given how prominent OpenSea is in the industry, an entire group not being allowed to conduct business on it would be devastating. This is doubly so given the fact that even Cubans with dual nationality were not spared.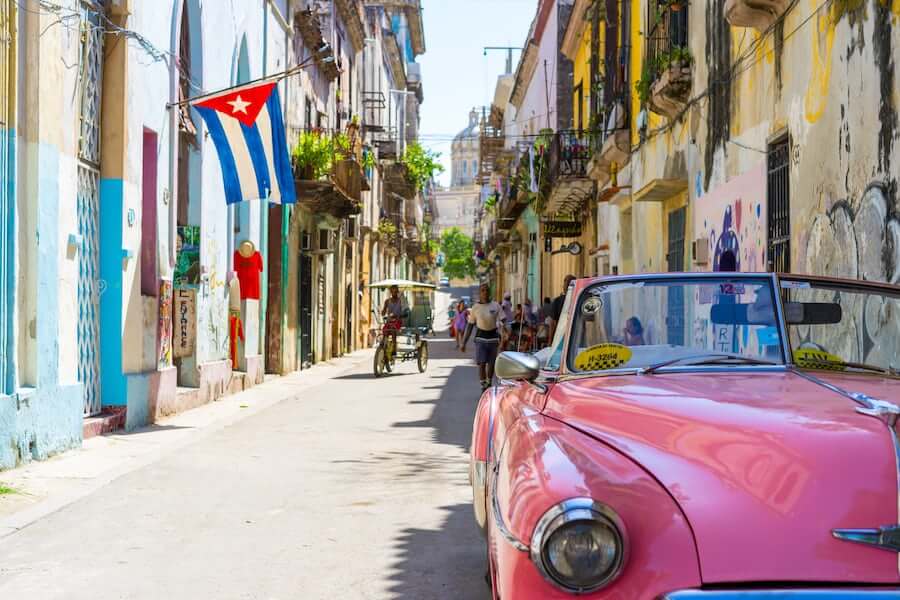 OpenSea, on its part, has spoken about the incident, essentially implying that its hands are tied when it comes to international law.
"Our Terms of Service explicitly prohibit sanctioned individuals, individuals in sanctioned jurisdictions, or services from using OpenSea. We continue to holistically evaluate what other measures need to be taken to serve our community and comply with applicable law," an OpenSea spokesperson said in a statement to Decrypt.
While this situation is unfortunate, it is in line with how centralized businesses that operate in the blockchain sector have handled such issues. Binance, for example, has had to comply with sanctions placed on Iran and the same apparently happened with OpenSea earlier this year.
Because these are centralized platforms, they are beholden to the laws of the countries in which they operate and if the law does not allow them to serve those from sanctioned countries, they will have to comply.
A Dicey Situation
In theory, blockchain-based assets should be completely decentralised and everyone should have access to them regardless of where they are in the world. But as long as creators and buyers are accessing them via centralized platforms, they can still be restricted by international laws.
But this isn't to say that Cuban creators cannot buy or sell NFTs in any capacity; after all, decentralized platforms and peer-to-peer transactions are still an option. But until US-Cuba relations improve, access to OpenSea is, sadly, out of the question.