It is near-impossible to be in the NFT sector and not have heard of OpenSea. The site is arguably the biggest NFT marketplace in the industry and is home to some of its most prized collections like Azuki and the Bored Ape Yacht Club.
Unfortunately, a bug in the OpenSea platform briefly threatened its status as the home of the Azuki NFT collection. Commonly called the 'delisting' bug, this feature often sees specific NFT assets or entire collections delisted from OpenSea, which is exactly what happened to Azuki on September 30th, 2022, before it was finally restored.
Azuki Gets Delisted
This issue was first discovered when holders of the Azuki collections' assets found that some of their NFTs were missing from their wallets. Then, users reported getting emails informing them that Azuki assets had been delisted from OpenSea. In response, users reached out to both the Azuki team and OpenSea itself.
"We have reached out to OpenSea about the delisting emails sent to Azuki holders, awaiting a response. Our working theory is that we are facing a similar error/issue as this one (referring to a previous BAYC delisting). Check Discord for live updates, @DemnaAzuki will also be tweeting as we work to resolve this issue," the official Azuki Twitter page said that the time.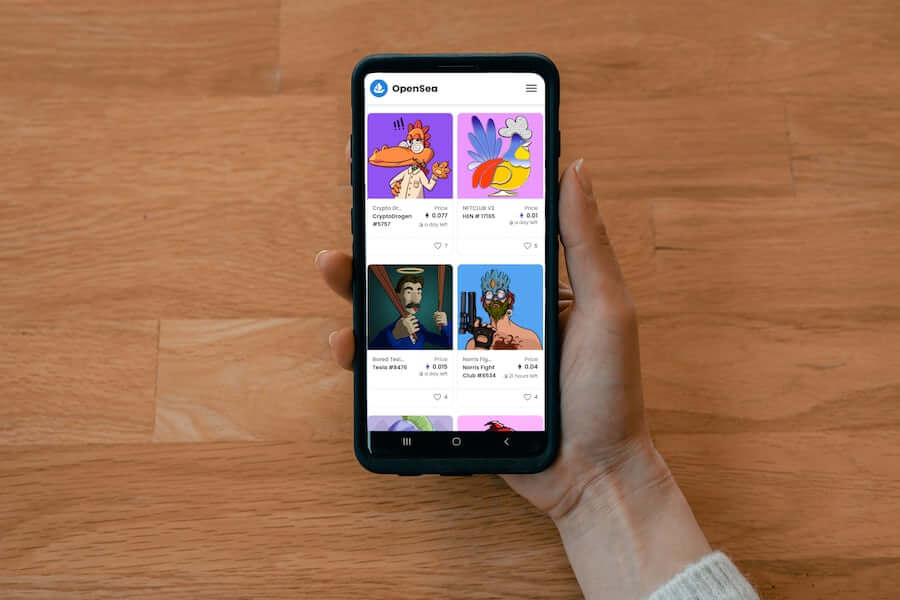 The issue regarding the Bored Ape Yacht Club that was referenced in the tweet was a June 2022 incident in which assets from the collection were also delisted. Naturally, that also caused panic among buyers at the time but was eventually resolved.
Eventually, OpenSea resolved the Azuki issue and explained that it had happened due to a flaw in its trust and safety flagging system and all the NFTs were restored to their original listings.
"Hey all, rough morning. There was an error in our Trust & Safety flagging system and a number of Azuki NFTs were briefly delisted. We DID work fast to resolve the issue + all impacted items have been relisted. Also, we're in direct contact with the @AzukiOfficial team," the OpenSea team said.
This sort of incident seems to be rare on OpenSea but can nevertheless be a source of concern. This is partly because the collections that have been affected thus far are blue-chip ones, meaning that millions of dollars are at stake should something go wrong.
It is also worth noting that OpenSea is also home to thousands of non-blue chip collections and a bug that spontaneously delists NFTs could affect them as well.
The Security of NFTs
This incident is one in a long line of examples that show how important NFT marketplace security is for all involved. Thankfully, these NFTs have been restored by OpenSea but should they have been delisted for a significant amount of time, buyers could have lost out on sales opportunities.
It is also curious that the delisting incidents that have taken place so far have mainly targeted top NFT collections. Hopefully, OpenSea is able to address this issue once and for all and stop it from repeating itself.