It's hardly news at this point that NFT projects have gotten a lot of attention from celebrities. From Madonna paying for a Bored Ape asset to Snoop Dogg's many NFT-focused endeavours, celebrities and NFTs are very much a close-knit pair.
One of the latest developments in this regard comes from the Ethereum-based NFT project Doodles. The project, whose NFTs feature doodles of various subjects, has announced that musician and producer Pharell Williams has signed up as its new Chief Brand Officer.
Doodles Makes a Splash
This new announcement was made at the NFT NYC conference, along with the news that the project has closed its first funding round with support from VC firm Seven Seven Six. So what does Williams' entry into the project entail?
So far, we know that his role will see him guiding the project's trajectory when it comes to things such as music and artwork. It will also see Williams releasing a new album inspired and based on the Doodles project.
The upcoming album, to be titled Doodles Records: Volume 1, will see contributions by top artists. Its artwork, naturally, will be designed by Doodles' artist Scott "Burnt Toast" Martin. When the album is released, it will not have the typical rollout of a traditional album. While it will be streamable on different platforms, anyone looking to buy them has to do so as an NFT.
Williams, on his part, has said that he is excited to work on the project.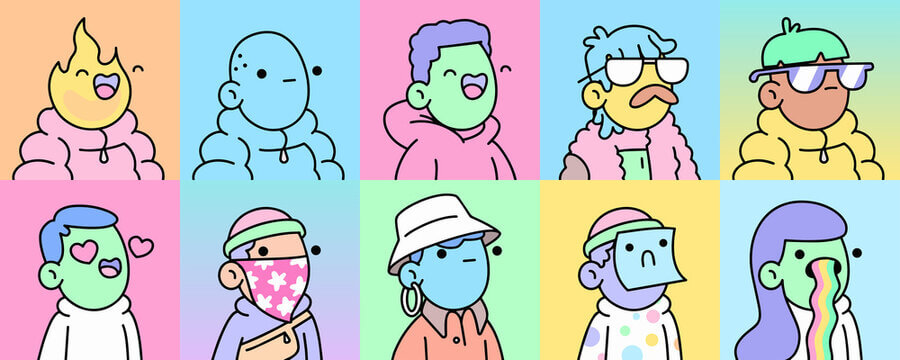 "I'm a big fan of the brand. We're going to build from the core community outward and bring Doodles to new heights, new levels," he said in a video message at the event.
Outside of the album, the Doodles team had other announcements that were unveiled at the conference. First, its first funding round has been completed with support from the Alexis Ohanian-founded VC firm Seven Seven Six.
In a video message shared at the conference, Ohanian claimed that the firm wants to take Doodles' vision to a new level and is happy to support it. Finally, Doodles' second NFT collection, Doodles 2, was officially confirmed.
This second collection will be a bit of a departure from its first. Rather than being limited to 10,000 avatars, this incoming collection is poised to have millions, giving fans of the Doodle project more variety than ever before.
Get Your Doodle On
Doodle's latest slew of announcements shows just how far it has come despite having only been launched back in October 2021. Creatively, it has secured one of the most respected creatives of this generation to helm its vision.
Financially, it has secured funding from a top firm and seems to have many exciting days ahead of it. But ultimately, the biggest benefit of all of these goes to the fans. Not only will a project they clearly love continue to produce creatively but the scope of what it can offer has expanded.
From more avatars to even an incoming album, Doodles fans are in for a treat.