In the last year especially, we've seen NFT projects team up with more mainstream companies for sponsorship and collaborations. This has included the launch of digital collectables featuring big names and even consumer goods like the NFTs on beer cans.
Now, Formula One fans will be getting some of the action as Red Bull has announced a new partnership with both Bybit, a top crypto exchange, and the Azuki NFT project to close out this latest F1 season. This partnership announced on November 17, 2022, has produced the Lei the Lightning Azuki NFT. This is not only an exciting but a historical development as this marks the first time that a blue-chip NFT will appear on an F1 racecar.
Details About the Partnership
The new asset to be created as a result of this partnership is called Lei, which exists as a racing character in the Azuki universe and is Azuki #8494. Based on the Tezos blockchain, this NFT will be available to buy on Bybit. Not only does the character have some interesting lore behind it in the digital world but it will also make an appearance in the material world.
"Lei the Lightning Azuki (#8494) is a bold and tenacious racer in the Azuki universe. With unparalleled drive and focus, Lei the Lightning Azuki was born to race — nothing can stand in the way of his dreams," the announcement from Bybit says.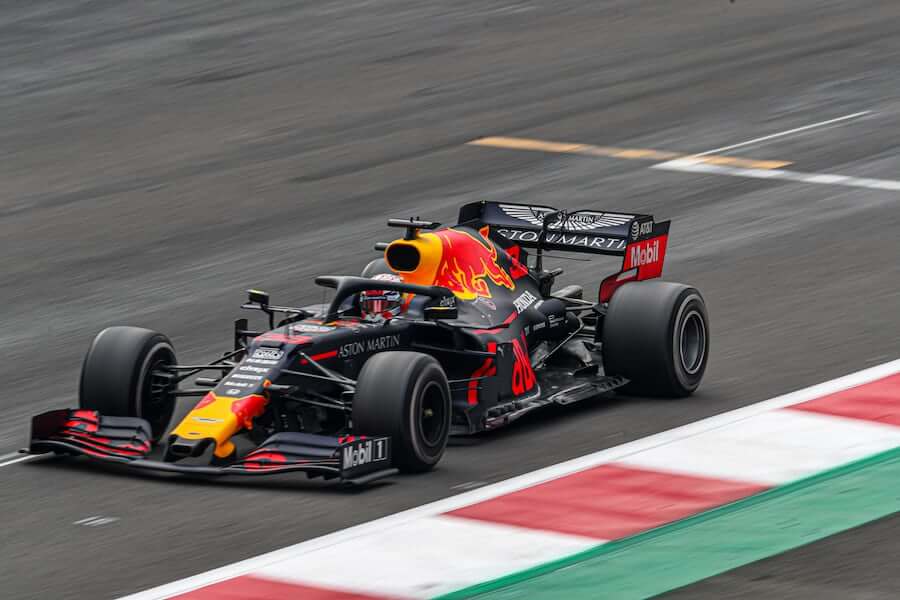 The NFT will be featured on the racing car that will be driven by Max Verstappen and Sergio Pérez at the Abu Dhabi Grand Prix. What's more, this NFT character will be available for customers to claim from Nov 17, 2022, to Nov 27, 2022. Ahead of this, Bybit has offered a guide on how the NFTs can be claimed.
First, customers have to be one of the first 7,700 users to pre-register for the NFT between Nov 17, 2022, at 9 AM UTC and Nov 19, 2022, at 8 PM UTC. From Nov 20, 2022, 9 AM UTC, the NFT will be available to claim. And considering the fact that it is a limited edition version of the original Lei Azuki NFT, it will be a hot commodity on the market.
For those who can't get their hands on one of the NFTs, they can always look out for an Azuki appearance at the Abu Dhabi Grand Prix.
F1 And NFTs
This history-making announcement shows that NFTs are making their way into the F1 space and according to those behind it, represents a new way to engage with fans and explore web3 as a whole.
"In many ways, it's been an eye opener for us to the vast opportunities Web3 has to offer. This unique project is the perfect combination of creativity, innovation, and passion which matches our ethos on the track," said Christian Horner, Red Bulls Racing's team principal.
And with Formula One filing a number of NFT trademarks in the last few months, the best is truly yet to come.