Back in October 2022, NFT lovers were sent into a frenzy when payment processor Visa filed several trademarks for NFT-related ventures. Theories immediately began floating about what products might be released by the multinational company and when.
Well, it seems we didn't have to wait very long as Visa has announced a partnership with crypto.com, a popular crypto exchange. This partnership has seen the launch of Visa Masters of Movement, a hybrid experience and NFT auction ahead of the FIFA World Cup Qatar 2022. The NFTs being released as part of this collection are, of course, football-themed and are available for purchase on crypto.com until November 9, 2022.
NFTs Ahead of the 2022 World Cup
This new collection offers 5 assets in total which are inspired by iconic goals scored within the FIFA World Cup and FIFA Women's World Cup over the decades. These include goals from Jared Borgetti, Tim Cahill, Carli Lloyd, Michael Owen, and Maxi Rodriguez which have been converted into dynamic works of art.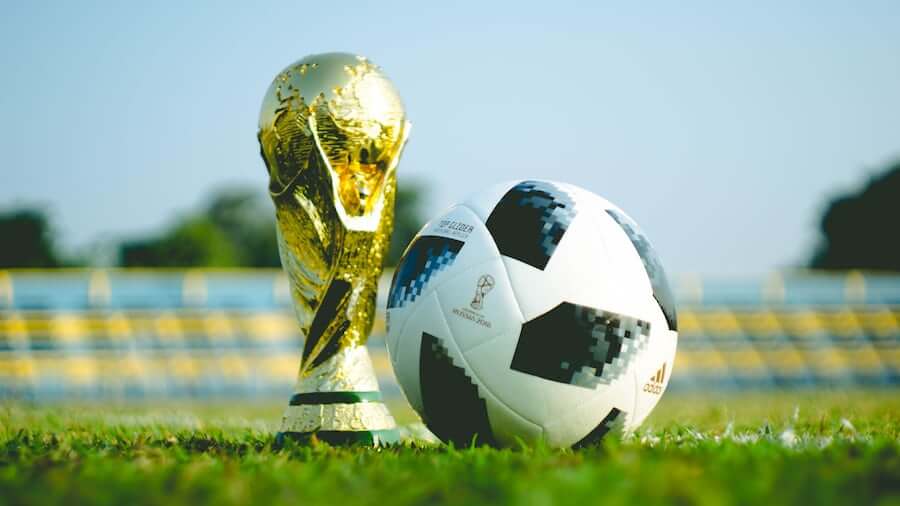 These NFTs will be sold via auction and whoever has the highest bid on them will get not only the NFT itself but also a high-quality printable art file and signed memorabilia from the player featured in their asset. And all this is for a good cause as FIFA will be donating the proceeds to Street Child United, a UK-based charity which supports street children.
For any football lover, this is a once-in-a-lifetime chance to get their hands on an iconic goal. These sports moments have been talked about for years and now, some lucky fans can own them virtually. Speaking on the development, Steven Kalifowitz, the Chief Marketing Officer at Crypto.com. said, "The FIFA World Cup™ is one of the most anticipated sporting events in the world, and we are incredibly excited to give fans a new way to engage with this epic event. We are thrilled to partner with Visa in bringing Visa Masters of Movement to life and offering fans the opportunity to create and collect the most unique collectibles at FIFA World Cup Qatar 2022™ that will live forever on the blockchain."
The Fan NFT Experience
Besides the NFT auction, FIFA will also be holding its FIFA Fan Festival later this month. During this festival, fans can create their own digital art using their signature moves, with some being able to mint these into NFTs. This will hold from November 19 to December 18, 2022, and will involve fans playing on an LED pitch with tracking technology that will scan them as they play. After this is done, they can customize their NFTs and then receive them in their email addresses.
This puts fans in the front seat of the NFT creation process and, as the press release states, also acts as an educational experience.
"[..] fans can learn about new ways Visa is enabling the movement of money across the world, including emerging technologies like crypto, and other digital solutions that provide more people with access to the global economy," it says.