It is no secret that few media franchises have been as financially successful or culturally relevant as the Lord of the Rings. From the bestselling books to the Oscar-winning films and the current prequel that has become one of Amazon Prime's most hyped series of all time.
But even with all this success thus far, Warner Brothers, who hold the rights to the franchise, believe that there is more that can be done with it. More specifically, the company believes that the LoTR franchise has web3 potential. In light of that, the studio announced on October 20, 2022 the release of NFTs tied to the 2001 film, Lord of the Rings: Fellowship of the Ring. These NFT essentially exist as an all-in-one package for fans.
How the Franchise is Leveraging NFTs
Oftentimes, when NFTs are released for film projects, they include exlcsive footage for buyers and the LoTR NFTs are no different. But not only does it come with behind-the-scenes footage and stills, it also has AR collectible assets and a copy of the original film in 4K.
For and LoTR enthusiast, there is a wealth of benefit to be had from them. For example, certain assets such as wands can be scanned using phones and then interacted with the same way a social media filter is.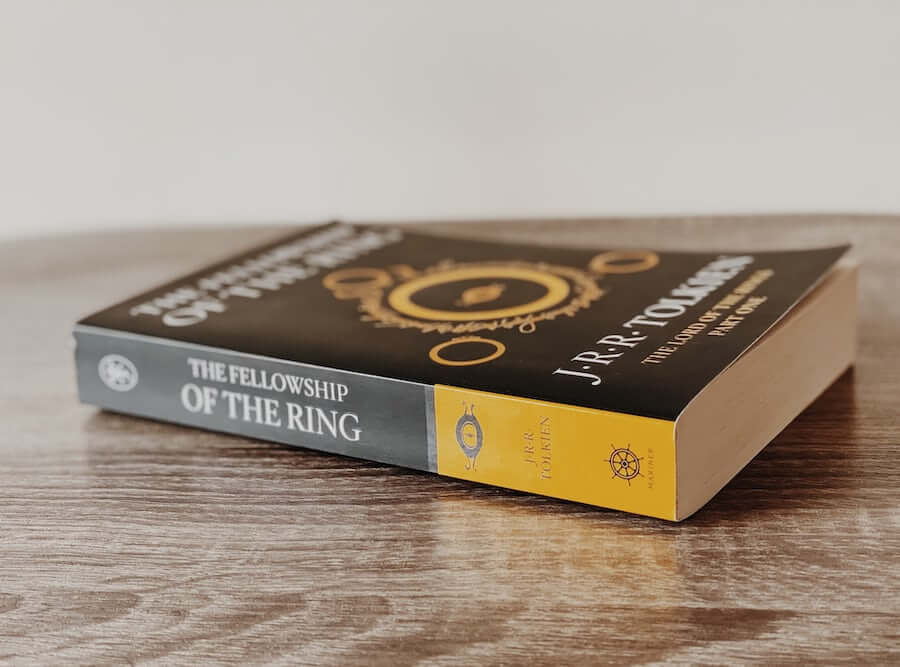 These NFTs were developed by Eluvio, a web3 company, and are available for sale exclusively at web3.wb.com from October 21, 2022. As Eluvio CEO and Co-founder Michelle Munson explained in a recent interview, the core assets are listed on the Content Fabric blockchain in the same way the NFT is.
"They're both owned and attested to and all of the streaming that you'll see with the film, with the AR objects, the interactive experience, the audio commentaries, all of that is both authorized and distributed directly from the Content Fabric blockchain," she said.
But even more exciting than digital items minted on a blockchain is the prospect of NFTs becoming the new DVD. Typically, when you buy a DVD, you are able to watch whatever content is included in it and own a copy for yourself. This is similar to what this LoTR NFT is offering; buyers don't 'own' the movie or claim any commercial rights to it.
DVDs vs. NFTs?
Over the last few years, DVD sales have declined globally while more consumers are accessing content digitally. With this in mind, Jessica Schell, the EVP of Warner and General Manager of Warner Bros. Discovery Home Entertainment says that the company is exploring market response to IPs being released in NFT form.
"It will be easy to miss that it's actually using Web3 or NFTs under the hood, and that is by design. We think the initiative has implications as a potential new way to handle movie distribution directly to our fans," she says.
If this project proves to be a success, Warner Brothers could very well release more of its IPs as NFTs and they could become more of a part of the media consumption process.