Some of us might remember that back in April, WeChat made headlines for banning several accounts that were linked to NFT trading. The Chinese social media app, which is one of the biggest in the world, was reportedly acting on the guidelines of the government, which has taken a bit of a strict stance on NFTs.
Now, we have some level of confirmation about this. Just recently, it was reported that WeChat has announced official policies that will crack down on accounts found to be dealing in NFTs.
A Ban on NFTs?
According to a recent report from the South China Morning Post, these new rules are part of an ongoing crackdown on the secondary selling of NFTs. In light of this, WeChat will "order accounts to rectify if they provide relevant services or content for secondary trading of digital collectibles, and limit some features or even ban the account"
As such, accounts on the platform are not allowed to facilitate the trade of NFTs or cryptocurrencies in any way. This includes actually selling the assets, acting as a transaction channel, or even giving guidance.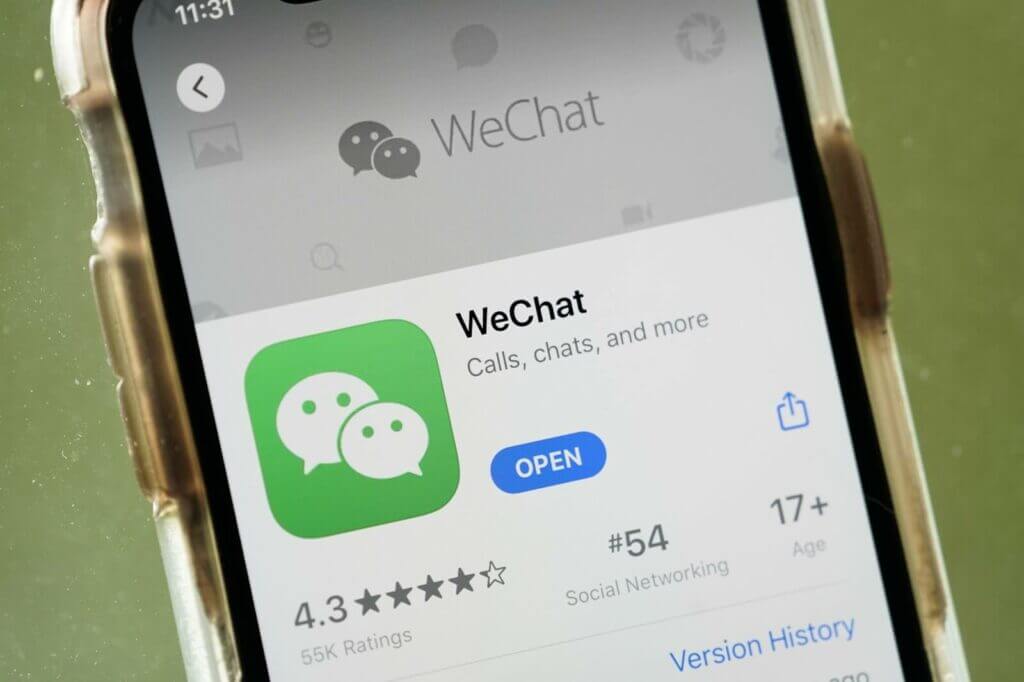 This comes months after the China Internet Finance Association and the Securities Association of China issued a statement warning about the risk of dealing with NFTs. Overall, China has always had a complex relationship with blockchain-based assets, with cryptocurrency being completely illegal there.
This statement, and the general attitude from regulators, has obviously had an effect on the site. Now, any account found dealing in these assets will be classified as partaking in illegal business.
The consequences of this are, according to the new policy, restrictions and a possible ban.
"Once such violations are discovered, the WeChat public platform will, according to the severity of the violations, order the violating official accounts to rectify within a time limit and restrict some functions of the account until the permanent account is banned," the policy states.
This announcement sends a strong message to other apps in the Chinese internet space on how NFT and crypto-related activity should be handled. There has been a crackdown on crypto-related activities across China for years and this seems like the next step in that plan.
While NFTs are not outright banned in the same way that cryptos are, this sort of move will definitely have an impact on the NFT space in China and beyond.
What Happens to the NFT?
With this new policy, it is clear that NFTs cannot be traded on WeChat freely. However, it might not spell the demise of the NFT space. After all, cryptos are outright banned in China and yet citizens find ways to trade them, notably with Virtual Private Networks (VPNs).
While this development is certainly not ideal for the industry, it is likely that Chinese nationals will find ways to buy and sell their NFTs. Whether this will be done through underground NFT markets or some future change in policy, the NFT space in China is yet to unravel.