While they have secured global visibility and use, NFTs have not had the smoothest journey to the Apple App store. As it was reported earlier this year, NFTs being sold through iOS apps are subject to a 30% commission payable to Apple which eats into the profits of entrepreneurs.
Now, updated guidelines from the Apple App store show even more stringent requirements that could potentially interfere with the activities of NFT-focused apps and the benefits that buyers could enjoy from them. Published on October 24, 2022, these new requirements reinforce the 30% commission payable on NFTs and also ban the use of NFTs for unlocking features and content within apps.
New Restrictions on NFT Use
While NFTs can be used on iOS apps, as per the new guidelines, they are not to be used as an incentive to unlock any features.
"Apps may use in-app purchase to sell and sell services related to non-fungible tokens (NFTs), such as minting, listing, and transferring. Apps may allow users to view their own NFTs, provided that NFT ownership does not unlock features or functionality within the app," the guidelines state.
As soon as these new guidelines were announced, they made waves within the industry as NFTs are often sold with the promise of unlocking special rewards or perks, whether online or in the real world. Now that this has been taken away, a lot of NFT-centered apps will have to overhaul their business model or could potentially shut down.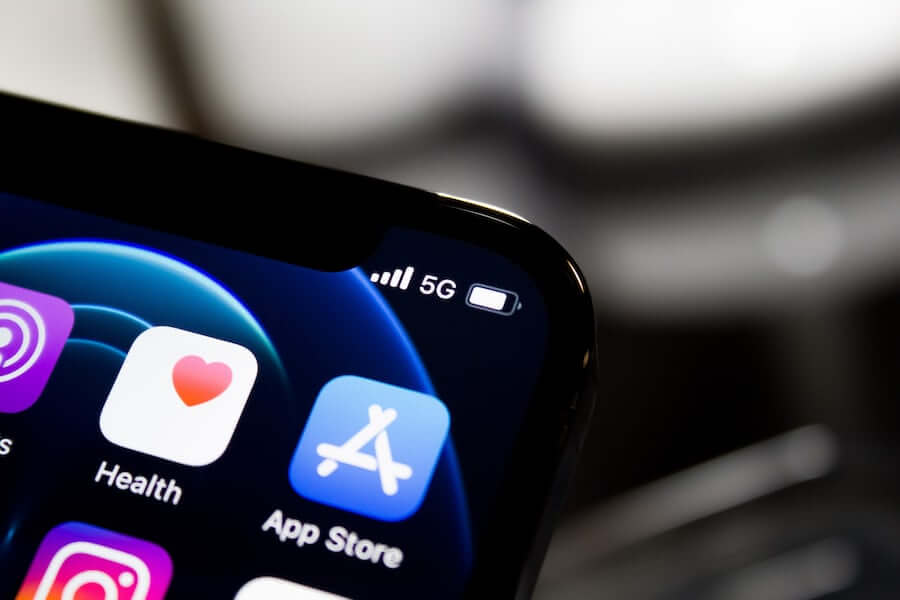 Apple's new guidelines are also working to deter users from being redirected to make NFT purchases outside of iOS apps. When the 30% commission rule was made public, some NFT app developers would put buttons that redirected users to their websites or marketplace listings to circumvent the rule. But Apple isn't having it, officially banning the use of such tactics and demanding that all NFT purchases be done in-app.
When these purchases are made, they are also to be done using fiat currency and not crypto. This is yet another inconvenience seeing as many NFTs are listed based on the native token of their underlying blockchain or just using popular tokens like ETH.
As for the 30% commission rule, that appears to not be going anywhere. Despite the outcry from the NFT sector at the rule, Apple intends to keep it in place.
What this Means for Apple and NFTs
From all indications, Apple's app store and the NFT industry won't be smoothing through their issues anytime soon. And this goes far beyond just the rules being inconvenient; many of these actively interfere with the process of NFT-based e-commerce. NFT buyers are used to purchasing assets using crypto and now, can't do so within iOS apps. Those who sell the NFTs will also see their profits reduced because of the high commission fee.
And because Apple is being so stringent about these rules, even banning attempts to circumvent them, we could see an exodus of NFT-related apps from the iOS store over time.