Food and NFTs are fast becoming a match made in culinary heaven. From restaurants that offer NFTs as a form of booking tables to entire establishments that are themed after NFT collections, we're seeing more of a web3 influence in the restaurant industry. Now, NFTs have transcended simply being a part of the consumer experience to being a crowdfunding method.
This comes as Aberdam, a fast food chain based in Aberdeen, Scotland, has announced its own NFT initiative. This will see buyers get all sorts of perks through the different asset tiers that will be available.
Aberdam Serves Up Some NFTs
So far, the company has seen a lot of success in its base in Aberdeen, with saleson track to cross £1.3 million this year. But it isn't stopping here, as there are plans in place to open 6 more locations across Scotland in the next year. And to raise funds for these plans, Aberdam is turning to NFTs.
The new investment vehicles are being offered in four different tiers, with three of these including NFTs. The NFT tiers will go live on September 30, 2022, and will cost £225, £450, and £900 respectively. Each will offer different levels of discount on Aberdam products for a year, discounts at partner businesses, merchandise, access to the Aberdam community, and entry into quarterly raffles for a trip to Amsterdam. The tiers with NFTs also come with Aberfam IDs which offer custom artwork made by Dfunkt Robot, Plague Fisher, and Reckless, who are all Aberdeen-based artists.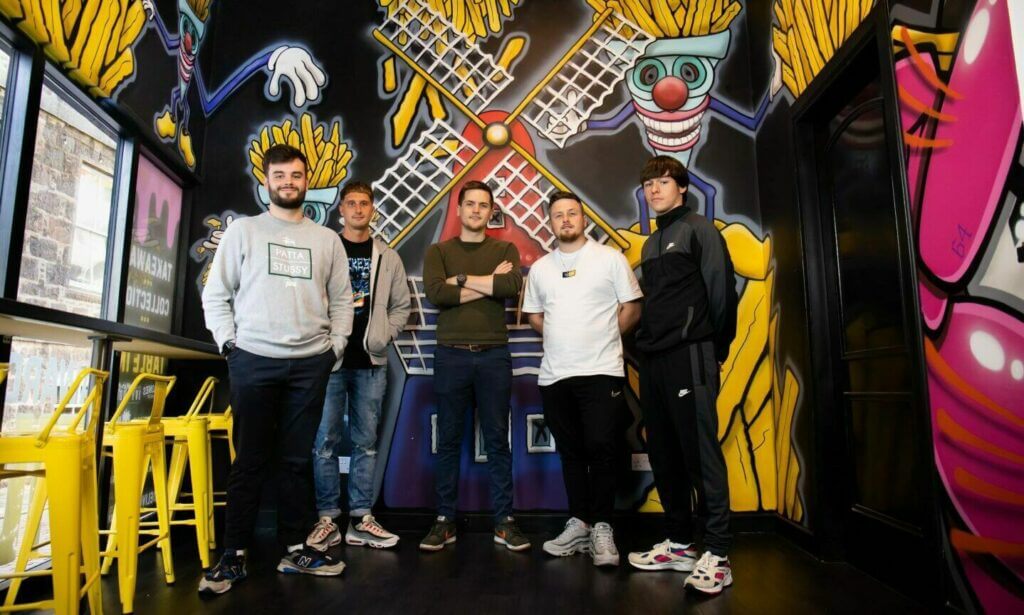 In total, the business is looking to raise £408,000 through its 1,800 founding community members. The company has also emphasized that this will be a community effort, with input being sought out from its social media followers and customers regarding crowdfunding and future decisions.
"As well as raising funds, the campaign will create a strong community which will bring with it an opportunity to influence Aberdams' decision-making – we aim to poll the community regularly for guidance on a number of areas," the company says.
The NFT program is being designed by NFT consultancy company CD Corp which has previously worked within the whiskey sector but has now made its foray into the the restaurant business. This project is one of the first of its kinds in the U.K, especially for small and medium enterprises and could spark a trend over time.
NFTs for SMEs
Usually, when we think of businesses launching NFTs, we think of multinational corporations like Starbucks with millon-dollar advertising campaigns. But more and more, we are seeing small businesses dip their toes into the NFT waters as well.
And this is likely a good thing as it shows how popular NFTs have become. It also shows that they are not limited to just top companies but have the power to connect small and medium enterprises to their customerbase. In the case of Aberdam, it is helping them access crowdfunding and expanding their business even more.