Fans of deceased celebrities remember them in all sorts of ways; they consume their works years after their release, pay tribute to them, and overall keep their legacies alive. These days, a common way that this is done is through NFTs. From the Notorious B.I.G to Heath Ledger, many deceased celebrities have been immortalized on the blockchain.
The latest celebrity to join this collective is the late singer David Bowie. As was recently announced, his estate has teamed up with both OpenSea and We Love the Arts to release a new project called Bowie on the Blockchain.
Bowie on the Blockchain
Usually, when a celebrity, deceased or otherwise, releases an NFT collection, it is done in collaboration with a single artist. But the Bowie estate is doing things a little differently, instead collaborating with 9 leading NFT artists. Each of the artists will create unique pieces that pay homage to Bowie and his legacy. The artists to collaborate on this project will be Defaced, FEWOCiOUS, Glam Beckett, JAKE, Jonathan Wolfe, Lirona, Nadia Tolokonnikova of PussyRiot, Osinachi, and Young & Sick.
The collection will officially be released on September 13, 2022, and all the proceeds will be donated to CARE, a charitable organization that Bowie's widow, supermodel Iman, is involved with. Even since his death in 2016, Bowie has remained one of the most beloved artists of his generation, with his influence stretching across music to film to fashion.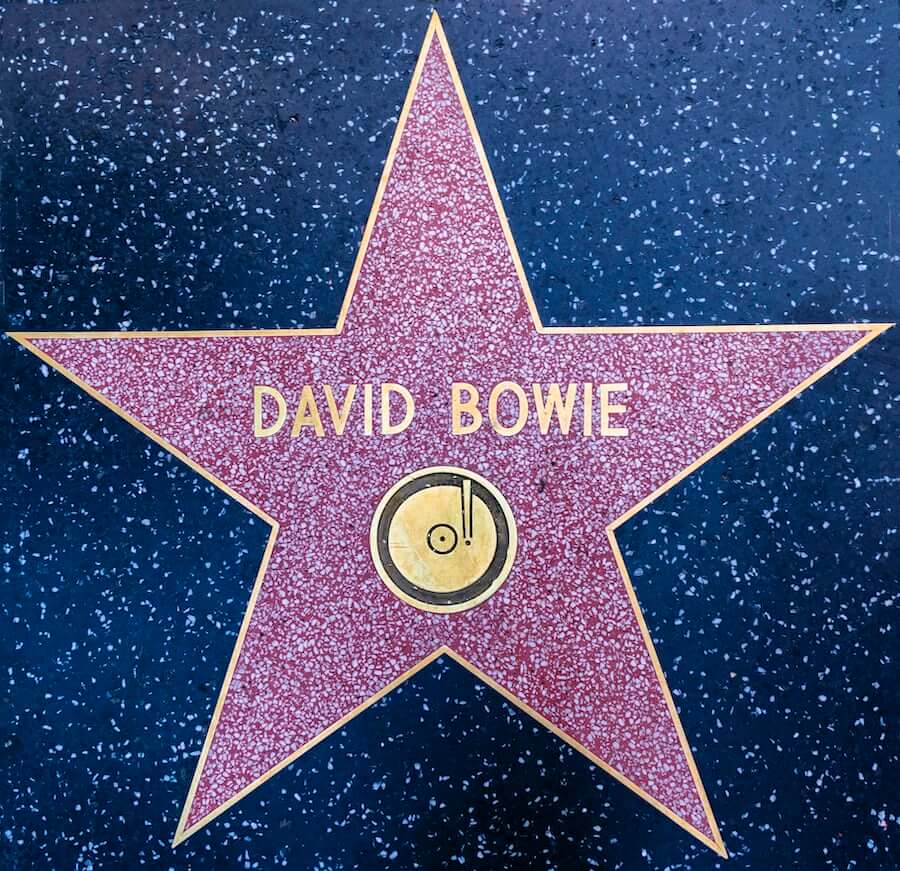 Given this enduring legacy, it is no surprise that such an elaborate tribute has been planned on one of the top NFT platforms.
"David Bowie is an icon and a trailblazer in every way, and we're honored to partner with his team to bring his legacy into web3. This incredible collection brings together some of the most groundbreaking NFT artists with Bowie artifacts to bring a new generation of fans together in web3," says Ryan Foutty, VP of Business Development at OpenSea.
There is a certain affection that many people feel for celebrities that have passed away and this often influences big spending. After all, the estates of celebrities like Marilyn Monroe and Michael Jackson continue to rake in millions, even years after their death, from all sorts of products.
But the latest crop of NFT projects from celebrity estates don't seem as interested in making a profit as much as they are in making an impact. The Ledger NFT collection, for example, benefits his own foundation that supports upcoming actors and the Bowie collection will benefit CARE. In many ways, this sort of initiative fulfils multiple purposes; it keeps the legacy of the celebrity alive, offers a treat to fans, and benefits a good cause.
More NFTs to Come?
B.IG. Ledger. Bowie. These are just some of the icons whose estates have authorized NFT collections using their image and likeness. Who might be next? There is a plethora of deceased celebrities whose estates could get in on NFTs. And, of course, whose fans will be happy to pay for them.