Considered one of the greatest actors of his generation, Heath Ledger's death in 2008 at the age of 28 represented a major blow to the entertainment industry and to his fans. But even years after, Ledger is immortalized by his standout roles and through a plethora of tributes.
The latest tribute to the actor, however, is steeped in the metaverse. It has been announced that a new NFT collection is being launched that features 15 images of Ledger from the early 2000s. The NFTs, once sold, will see their proceeds donated towards a charitable cause. 
Remembering Ledger
The images in question were taken by photographer Ben Watts, the brother of the actor Naomi Watts, who ledger dated for a few years. They will officially go on sale from September 14, 2022 on MarkersPlace, and those who buy them will get a physical print signed by the photographer in addition to the NFTs.
The funds that will be raised from this sale will go to The Heath Ledger Foundation which awards scholarships to promising Australian actors. It should be noted that the images of the actor being auctioned have never been seen before and offer an intimate look at his life.
These include Ledger skating at the LA bridge and another sees his then-adopted dogs make an appearance. Some of these were taken while Watts was completing an assignment for Interview magazine but were not published in the original spread.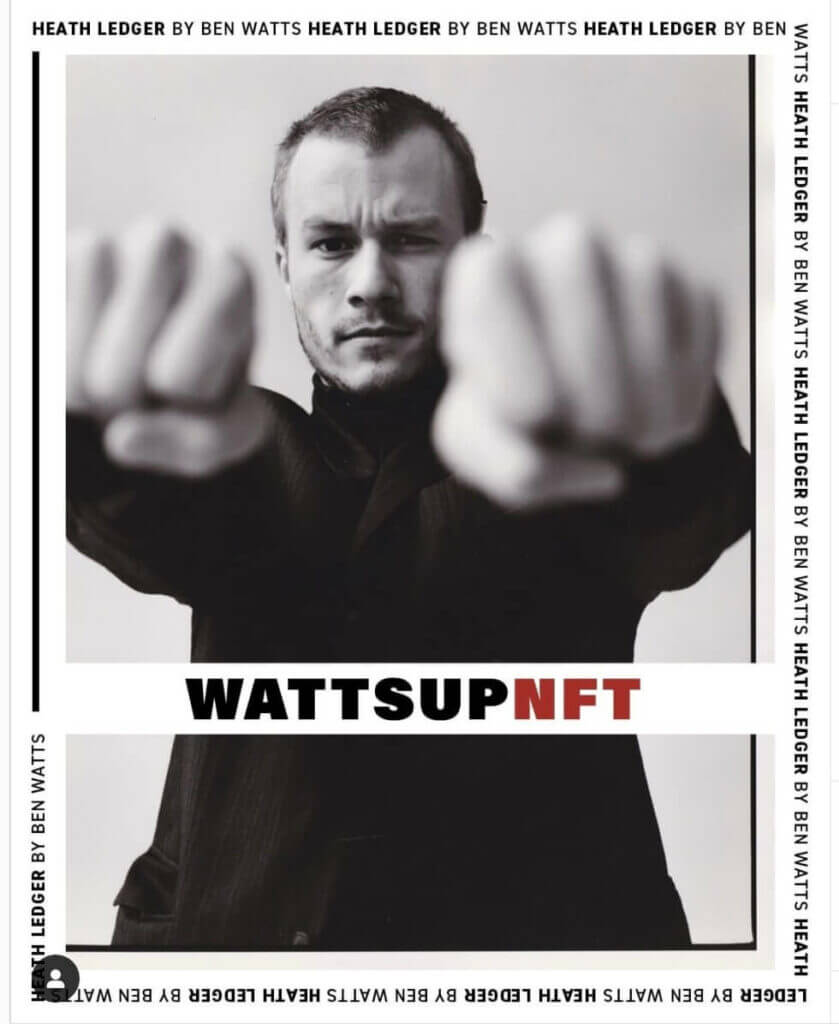 Watts has explained that unlike a lot of stars, Ledger was enthusiastic and involved in the photography process and enjoyed creating these pictures.
"We were driving up and down freeboarding on a skateboard. I was in the back of it, towing him. In some of the shots, you can see I have the tow rope and he's holding onto it. He loved it," Watts says.
Given how beloved the actor has been, even in his death, fans will likely be excited to get their hands on one of the NFTs being sold, especially considering the worthy cause it is supporting.
It is also the latest entry in a growing list of celebrity NFTs that feature unique images of our favourite stars.
The Celebrity NFT Industry
For as long as celebrity as a concept has existed, people have sought to get closer to them and in the modern world, this includes viewing images of them. Celebrity coffee table books and signed photographs have long been popular among their fans and now, we are seeing the rise of celebrity images being sold as NFTs.
From Anthony Hopkins posing as the archetypes he has played to Bill Murray referencing his long-running career, the celebrity image-NFT is fast growing. But this Ledger collection is perhaps one of the most personal ones we've seen so far.
It features a beloved deceased actor in a very intimate way and is sure to be a hit with fans. And with late celebrities' estates getting more into NFTs, it could be the first of many of its kind.