For most of us, Doritos are a classic snack that harkens back to childhood and also serves as comfort food even in adulthood. What we don't tend to think of when we think of Doritos is web3. But even as many consumer brands are developing a greater digital presence, the iconic tortilla chip brand making its debut seemed almost inevitable.
This was confirmed in a February 5, 2023 announcement that stated not just Doritos' debut on the Polygon blockchain but also a new digital experience at Decentraland. This experience is due to run from February 8 to 10, 2023.
Crunching Through the Metaverse
This Decentraland experience will be called the Dorito Triangle Metaverse Studio and it is welcome to both Web3 veterans and newbies. When players enter this game, they will be able to create and customize avatars to their tastes and assign them names.
After the avatars are created, they can then be used to explore the experience's second-floor triangle tower and collect points. Depending on how many they collect, they can then stand the chance to win NFTs.
"A musical metaverse mixer like no other (say that three times fast). Chance to win custom gaming PCs, @RTFKT & @MeebitsNFTs, limited Edition Doritos wearables and more in our new @Decentraland world, #DoritosTriangleStudios. Mark those calendars for February 8th," Doritos said on its official Twitter page.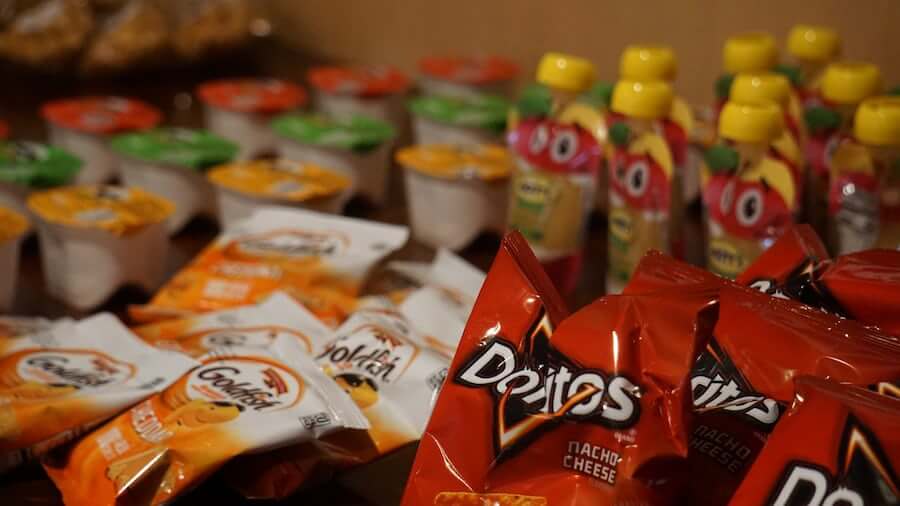 The two NFTs up for grabs are the Clone-X #12118 which was released by RTFKT in collaboration with Takashi Murakami and Meebits #24 by Larva Labs. Both NFTs are minted on the Polygon blockchain and along with them, an extensive list of other prizes will be unveiled on February 8.
This is a win not only for Doritos, which is establishing itself in web3 but also for Polygon as well. The Ethereum scaling solution has attracted a host of top projects in the last year especially, with Synergy Labs and Y00ts moving from their previous blockchain homes to Polygon.
It is also now a favourite of brands looking to launch NFT projects such as Starbucks. Mihailo Bjelic, the co-founder of Polygon, noted that this growth has been organic and without the project having to coerce any of these brands to come on board.
"Welcoming @Doritos to the @0xPolygon family! Interesting to note that they, as well as several other global brands, started using Polygon without and bizdev activity or help from Polygon Labs! Organic mainstream adoption is the best mainstream adoption. Onwards," he said on Twitter.
And why do so many flock to Polygon? This has been put down to the scalability it offers users, as well as low transaction costs and high speeds. Should it continue to offer this, its current run of success in the industry can be extended.
Consumer Brands in Web3
Over the years, we've seen more consumer brands develop a presence in web3. This includes not only releasing NFTs but also developing metaverse projects, as we've seen with both Doritos and Taco Bell, showing just how varied the space is.