Many of us might remember LimeWire as the music peer-to-peer file-sharing site that dominated the internet in the 2000s and allowed us to access our favourite songs and albums without having to pay for them.
LimeWire was a part of the crop of torrenting sites that are often credited with negatively impacting music sales in the 2000s and was shut down in 2010 after it was found to have infringed on copyright by a U.S court.
Now, it seems LimeWire is getting a second life and this time, it is in conjunction with the record labels it once faced off against in court. Also, NFTs are somehow being thrown into the mix.
The New LimeWire
This new dawn for LimeWire has been birthed from a partnership with Universal Music Group. The site, which has now been relaunched, is still tapped into its music roots and will be serving fans.
But unlike 12 years ago, it will not be offering peer-to-peer file sharing but NFTs. On its homepage, it describes itself as the "one-stop marketplace for artists and fans alike to create, buy and trade digital collectible without the technical crypto requirements of the NFT landscape"
But what does this mean, exactly? Thanks to its new partnership with Universal Music Group, the site will allow artists to sell all kinds of content, from songs to video footage, as NFTs to fans and collectors.
Unlike in the past, they are being backed by UMG, which holds copyrights for its artists' works and thus, a legal battle is out of the question. As these NFTs are listed, they can be paid for using around 20 different cryptos, credit cards, bank transfers, PayPal, and so on.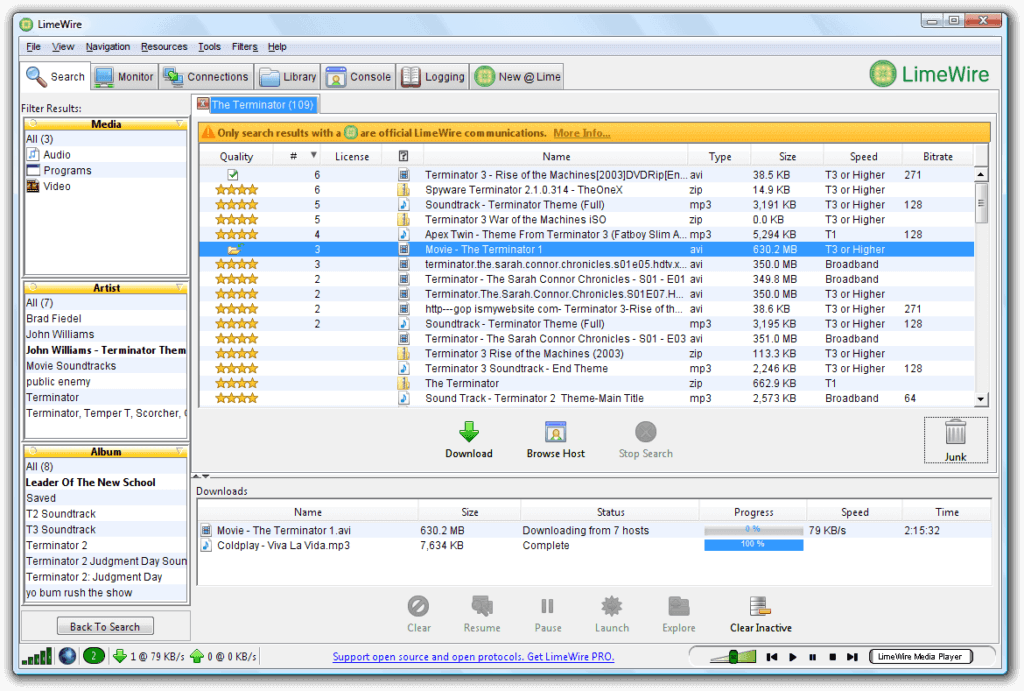 Given how much NFTs are tied to cryptocurrency, accepting cryptos for them seems like a natural option. This is also not LimeWire's first foray into the crypto space. In fact, the funds for this rebrand were initially raised through the sale of LimeWire's native token LMWR earlier this year.
On UMG's part, the company anticipates NFTs being a long-term part of the music industry and sees this project as a step in that direction.
"You may see one-off NFT drops. I'm far more interested in a long-term sustainable business model where this product, this opportunity – and I include the metaverse in that – is part of the conversation with our artists where it's baked into their long-term marketing campaigns. (…) I want it to become something sustainable and long term as opposed to just a headline today about something that everyone talks about for an hour. I want it to be baked into our business," says UMG's CEO Sir Lucian Grainge in a recent interview.
This new announcement is not surprising given how NFTs are fast becoming a part of the music business, with chart inclusion growing around the world and even music groups releasing album rights as NFTs. The ease through which they can be embedded into the digital space, of course, makes them even more appealing and likely to survive into the future.