As we all know, NFTs have become a favourite of public figures raising funds for worthy causes. From the estate of the late Heath Ledger to Bill Murray, many celebrities are doing fundraising through NFTs these days. However, one name on this list is someone you might not expect; Melania Trump.
That's right; the wife of controversial former president Donald Trump has continued her endeavours with NFTs for charitable purposes. As has been reported, the former First Lady has released a line of animated NFTs, as well as Christmas ornaments, to both celebrate the season and raise funds to support foster children.
NFTs for Christmas
This NFT collection is called "The Christmas Star" and will be sold on her official website. Minted on the Solana blockchain, the NFTs are the digital equivalents of the physical ornaments and will be sold for $35 to $45. In an official statement, Trump's team emphasized the eco-friendly nature of the Solana blockchain and thus, the NFTs that were released through them.
While, naturally, the ornaments are Christmas-themed, they are also inspired by the American spirit, Trump says. As such, each ornament was personally designed by the former First Lady and comes with her signature engraved on them. Interested buyers can order these ornaments between September 15 to October 2, 2022, and they will be delivered to them before Christmas.
A part of the proceeds will be donated towards ​​"Fostering the Future," an initiative that supports children in foster care through scholarships and other programs. Interestingly, this is not the first time that Melania Trump is launching an NFT-focused project.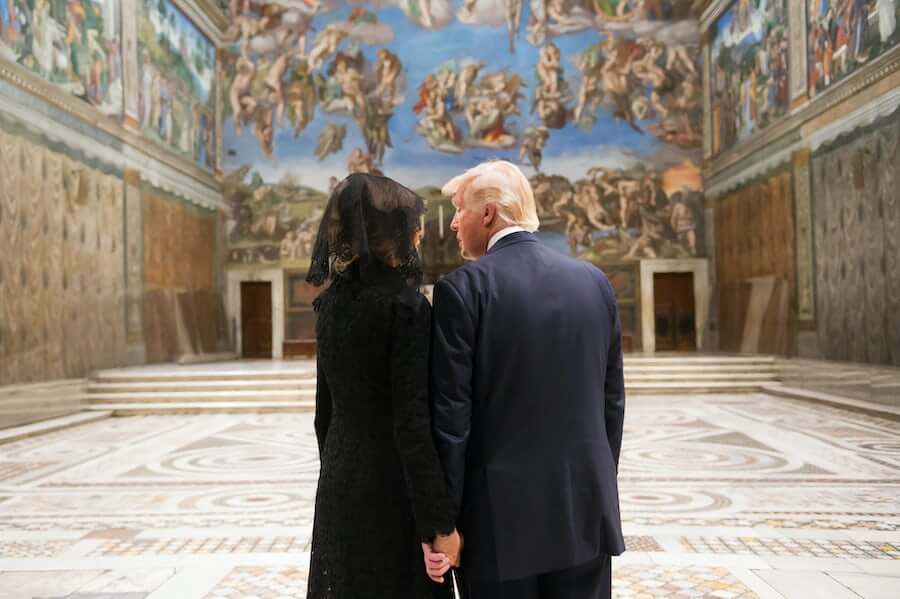 Back in 2021, she released a digital artwork, which was also minted on the Solana blockchain and supported children in foster care. The artwork was a digital rendering of her own eyes, along with a recorded message from her, and was available for sale during the Christmas 2021 season, though it came at a higher price point of 1 SOL (then equivalent to $150) per asset.
"Through this new technology-based platform, we will provide children computer science skills, including programming and software development, to thrive after they age out of the foster community," she said of the charitable venture at the time.
It seems that the first NFT outing was a success to some degree seeing as Trump has moved forward with another venture roughly a year later.
NFT Ventures
After their term, it is not unusual for a former US president and First Lady to launch their own ventures such as speaking tours, books, and so on. But this is perhaps one of the first times that NFTs have come into the mix. It is also an interestingly timed venture in that the NFTs and ornaments are Christmas-themed and are clearly targeting the holiday crowd.
The asset class is not closely associated with the holidays as of now but thanks to Melania Trump, this might be about to change. Could NFTs become the new holiday special or limited-edition Christmas offering? It very well might.