If you're an art lover, you're likely familiar with Rembrandt Harmenszoon van Rijn, the Dutch painter, as well as his famous work 'Night Watch'. If you also happen to be an NFT lover, then you're in luck!
The Rembrandt Heritage Foundation, an organization dedicated to the preservation of the painter's legacy, has announced an upcoming NFT collection. The pieces, which are being sold to raise funds for a virtual Rembrandt museum, will feature thousands of fragments of the famous painting restored to their original image. This announcement was made on August 11, 2022.
Saving Art
The Rembrandt Heritage Foundation is known for holding exhibitions and offering digital versions of the artist's work and is now focused on bringing them to the digital world. To raise funds for this purpose, the foundation has announced that they will be dividing Night Watch, Rembrandt's most famous image, into 8,000 different pieces which will be sold as NFTs.
Moreso, the version of the painting to be sold will be representative of how it would have looked when first completed in 1642. Some parts of the original had been cut off over time but it had been digitally recreated by late Rembrandt expert Ernst van de Wetering.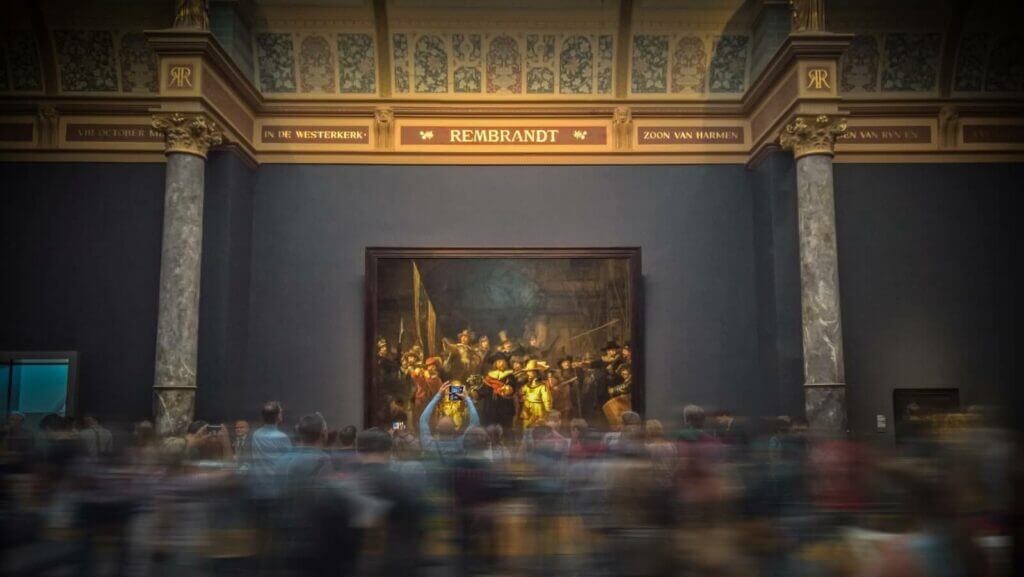 Each of these pieces will be sold for around 200 to 300 euros on Opensea and when they are bought, the buyer will not know what exact piece they will receive initially. The benefit for them is not only 'owning' a piece of an iconic painting but they will also be considered founders of the upcoming museum and have free access to it.
"This is the only place in the world where all paintings by Rembrandt van Rijn have been remastered, digitally optimally restored to their original state, and can be admired in high definition," the statement said.
The new museum will be one of the largest digital collections of Rembrandt's work, with 306 potential paintings to be displayed. But the foundation is not the only one that has been making use of the painter's creations. For example, several Rembrandt works have been minted and sold as NFTs online.
But the foundation has made it clear that it is not a case of stolen work.
'The Rijksmuseum has an open data policy, and that means everyone can use rights free images for this sort of purpose,' the foundation said in a statement to Dutch News.
Get Your Rembrandt
This upcoming collection offers immense benefits for both the foundation and the buyers. For the foundation, it is a chance to preserve the work of an iconic artist and expose his legacy to an even wider audience. We've seen NFTs being used for this purpose on many occasions, such as with the Czech noble family.
For buyers, it means getting their hands on a digital Rembrandt, which is a once-in-a-lifetime opportunity for an art enthusiast. With how well NFTs have been embraced by the art world, it is clear that many more iconic paintings will make their way to the metaverse soon enough.