Just like his political career, the saga of Donald Trump's NFTs seems to be never-ending and overly complicated. When the former US President released his NFTs back in December 2023, they sold out immediately, grossing almost $5 million in the process. But even with this financial success, they flopped in the resale market, with many of the assets seeing bids of only a fraction of the initial price.
But all this could be changing. Recently, the NFTs have seen a resurgence in interest and value. As of the last 24 hours especially, the tokens have seen a value surge of up to 800%.
Trump NFTs Making a Comeback
Because of their association with such a well-known (albeit controversial) public figure, these NFTs were bound to do well in their initial run. But the fact that its first drop was successful financially does not mean that it was a critical success. On the contrary, the NFTs were panned by several late-night talk show hosts as being a cash grab or downright silly. Critics also pointed out that the NFTs (which featured images of Trump as various archetypes) appeared to have been plagiarised.
All these led to the value of the assets dipping the weeks after they were launched and many considered them dead and forgotten. But in the last week, the assets have made a comeback of sorts. According to data from Cryptoslam, the assets have seen a value spike of about 800% in the last week, proving that there is hope yet.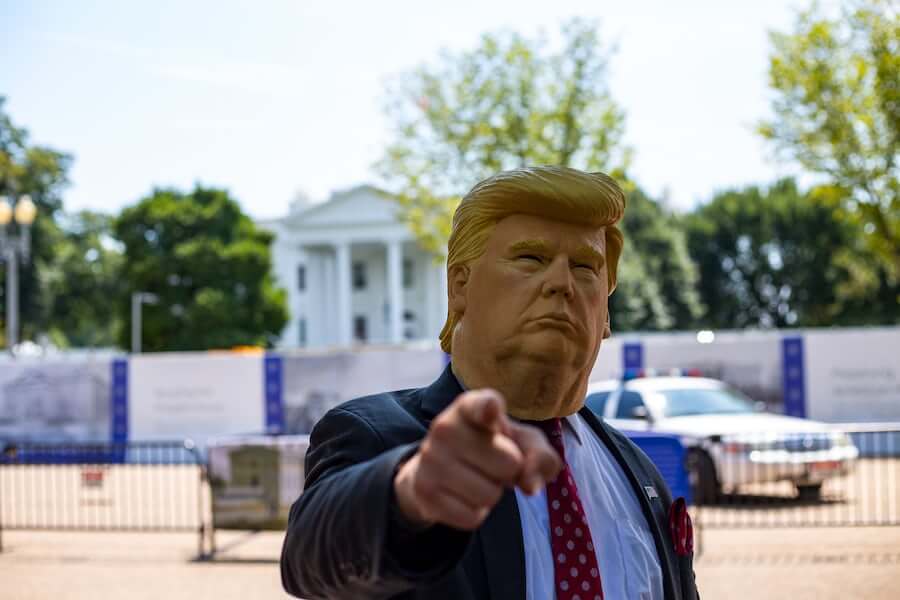 So what caused the increased interest in the NFTs that have been in the market for over a month now? Most of this seems to be related to Trump the person and the brand. For starters, the former president seems to be on his way back to social media.
In 2021, he was banned from several social media sites like Twitter, Facebook, and Instagram, which took a major toll on his public visibility (Trump was infamous for his tweets especially). But on the conservative social media site Truth Social, Trump claimed that he will be coming back to Instagram and Facebook.
"Facebook has lost Billions of Dollars in value since 'deplatforming' your favorite President, me, has just announced they are reinstating my account." he said. News of Trump possibly returning to social media sparked headlines around the world and renewed interest in not just him but his limited edition NFTs. And if this is true and he does make a permanent return to social media, these NFTs could see even higher values as time goes on.
Ups and Downs
The story of the Trump NFTs is a perfect illustration of how complex and unpredictable the NFT space is. On arrival, they were a success followed by a quick decline and now a recovery. The markets have always been fairly volatile and it shows that no collection should be completely written off as conditions and demand can change as a result of a single announcement.