NFTs have been used for all sorts of fundraising efforts over the last few years but one of the more eye-catching instances is when they overlap with the world of politics. Back in June of this year, Colorado governor Jared Polis released an NFT collection to raise funds for his campaign.
It seems his efforts have inspired others as January Walker, a Utah politician, has also begun selling NFTs to support her campaign. This makes her one of the biggest proponents of NFT use ahead of the November mid-term elections under the United Utah Party.
Details About the Campaign
The NFTs in question were released on August 13, 2022, and were of four different types; a yard sign, a pin button, a coin and a flag. Each NFT features either Walker's face, her campaign slogan, or both and is in the colour purple. All of them were minted on the Cardano blockchain and cost between 89 ADA to 5,000 ADA each.
Throughout her campaign so far, Walker has repeatedly extolled the virtues of blockchain technology and seems intent on pushing them if elected to office.
"This is how fundraising will be done in the future & it's attracting eyes from other politicians. So cool to see people picking up the Yard Sign NFTs and showing them off IRL. #CardanoCommunity leading the way! ttps://campaign.mintcity.app," a tweet from August 18 says.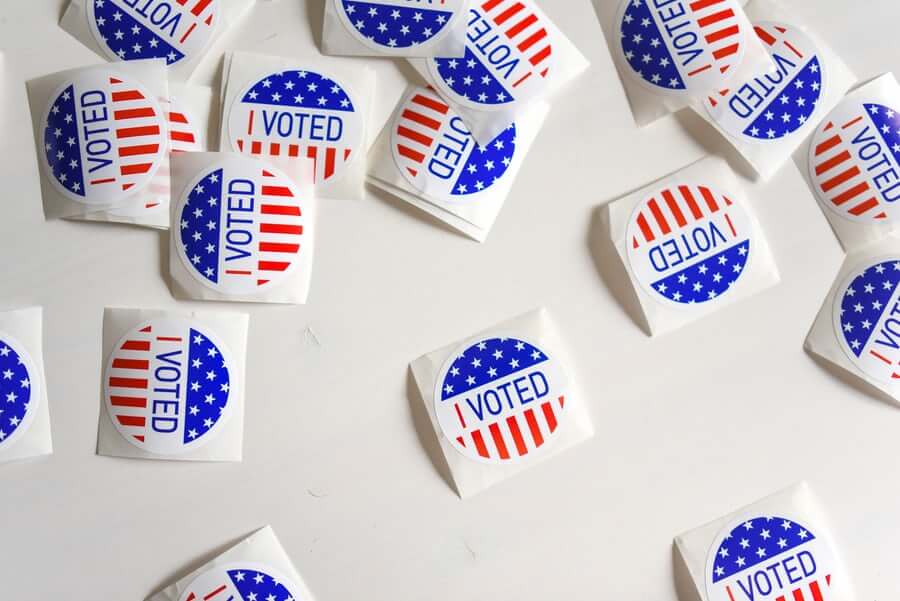 On her official website, she says that her first act if elected is to actively fight inflation and that she will leverage technology to do so, though it is not yet known if blockchain technology like NFTs will be in the mix. Her website also mentions that if elected, she will focus on cyber security and personal privacy, which are two issues that are quite relevant to NFT users.
Professionally, Walker has stated that she holds a degree in Business Administration with a major in Economics and Finance and also has a background in cybersecurity. This, along with being a millennial, she says, means she can bring a fresh perspective to congress if elected.
Back in 2020, she had publicly praised the use of blockchain technology for voting purposes, saying that "I'm really excited for the rest of the world to see the benefits. It can be good for the environment, cost, access, and accountability!"
It has not been publicly revealed how much has been raised through her NFTs just yet.
NFTs in Campaigns
This is at least the second time this year that NFTs are being used by US-based politicians for fundraising purposes and we could start to see them even more around the world.
In many ways, they are indicative of the state of the cultural landscape in that more people are aware of and embracing NFTs. Walker herself is a millennial, which puts her in the age range of those more interested in NFTs and as more of them become politically active, things like NFTs will become a bigger part of the political arena.