Bella Hadid; supermodel, global celebrity, activist and now….NFT entrepreneur? It would seem so as the model announced on May 20, 2022, the release of her first metaverse NFT project.
Hadid has already fronted many high-profile projects in the past, such as with Versace and Alexander Wang. But this new venture is the model's first foray into the digital world.
This also puts Hadid in a fast-growing club of celebrities who have released NFT projects. This group includes Snoop Dogg and the Chainsmokers and now represents not only a new source of income for celebrities but also a way to connect with fans.
Modelling in the Metaverse
As per an official announcement on Hadid's social media, this new collection is called CY-B3LLA and consists of 11,111 unique NFTs. each of these assets represents a scan of the model herself.
Those who buy the NFTs will gain access to a digital community that the model is looking to curate within the metaverse. They will also have access to in-person events around the world, including meet and greets with Hadid herself in about 10 different locations.
"I've co-founded this collection because these aren't just NFTs – they're invitations to a new global nation. Each NFT features different& unique 3-D scans of me, thought up with you in mind, that will be utilized around the world; designed to encourage travel, community, growth, fantasy and human interactions," the official announcement says.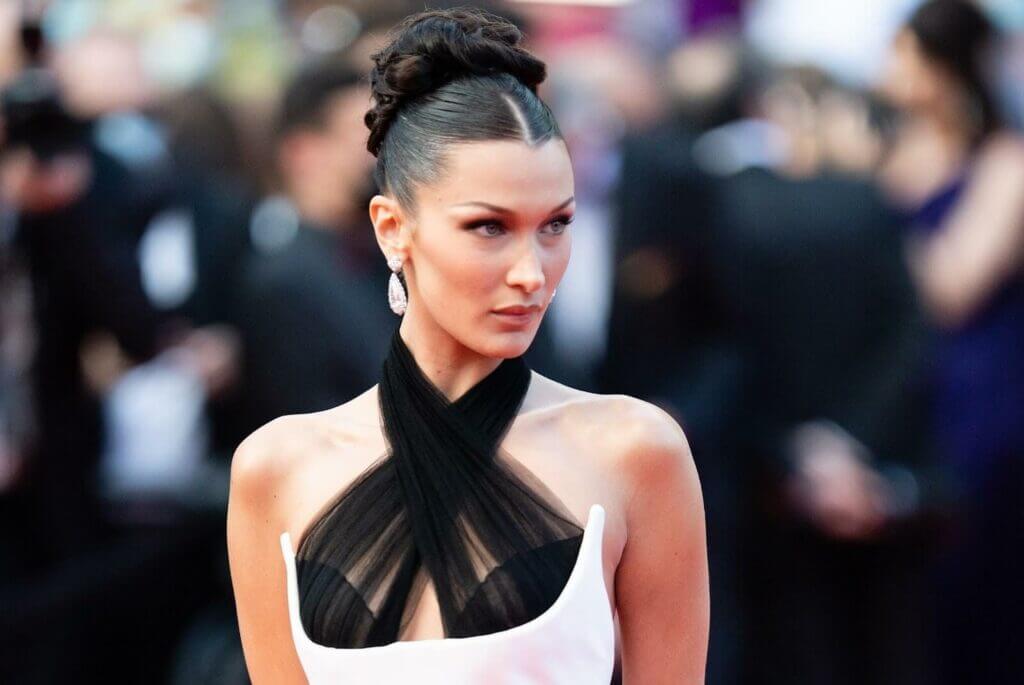 The official video announcing the project features a digital projection of the model along with a tagline referring to 11,111 'unseen' hearts and spirits, alluding to the NFTs to be sold as part of the collection.
Hadid also explained that this new community she is developing is in a bid to foster "peace, love, compassion and meaningful connections" in an ever-changing and difficult world.
Those interested in the NFTs can sign up on the official CY-B3LLA website for the NFT whitelist. The theme of a community can be seen throughout the official announcement and is becoming even more prominent overall throughout the NFT space.
Clearly, this is not intended to be a one-off cash grab for the supermodel but instead, a long-term community building and fan engagement project.
"That's just the beginning. In the coming months, we'll grow this new meta-nation with real locations and events all around the world, where I can meet each and every one of you," she says.
(Virtual) Meet and Greet
As we have seen with previous NFT drops like this year's Coachella, these digital assets can serve as a passport of entry to online and real-life spaces. Naturally, this means that they can easily be leveraged to form communities around shared ideas.
For example, certain Discord pages and closed online groups are only available to those who hold NFTs from certain collections. When this is applied to celebrity culture, fans can easily connect to themselves online and in real life and, in the case of CY-B3LLA, meet their favourite celebrity as well.