From the Chainsmokers selling royalties rights to their album as NFTs, the U.K official charts counting NFTs towards album sales, and the plethora of artists buying them, NFTs seem to be the newest darling of the music industry.
Given how NFTs can serve as a vehicle for the transfer of ownership of art and a means of community engagement, it makes sense that the music industry has embraced it so much.
Now, Spotify, one of the biggest streaming platforms in the world, has announced a new feature that is in trial mode. The feature in question is one that will allow artists to promote their NFTs.
Stream and Buy
According to the official announcement, the new feature is not yet being released site-wide but instead, to a select few artists using Andriod devices in the United States. Those who will enjoy the feature will be able to promote their NFTs using their Spotify profiles.
As for the users who will be able to see the NFTs, more information about each asset will be available by tapping on the artists' profiles. If they want to buy the NFTs in question, they will be redirected to an external marketplace. For now, Spotify will not take any fees for the sale of such NFTs.
This new feature, according to the announcement, is in a bid to help artists further connect to their fans and was decided on following responses from industry partners.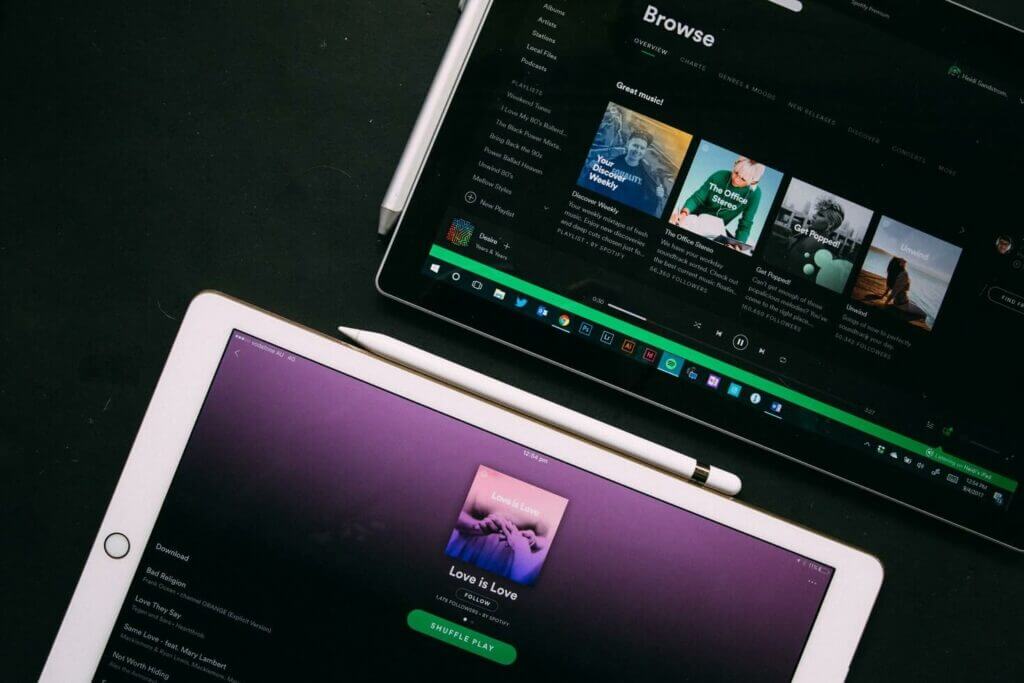 "Spotify is running a test in which it will help a small group of artists promote their existing third-party NFT offerings via their artist profiles," a spokesperson for Spotify said. "We routinely conduct a number of tests in an effort to improve artist and fan experiences. Some of those tests end up paving the way for a broader experience and others serve only as an important learning."
The market for this sort of product certainly exists, given the number of artists like Snoop Dogg who have released new music projects using NFTs. Usually, fans find out about such releases via social media and news sites.
But if these NFTs are displayed on the artist's Spotify profile, easier discovery and more sales can be ensured. This is even more so considering the fact that Spotify is one of the most influential platforms in the streaming age.
For the artist, this means more income and more access to fans and for the fans, this means easy access to their favourite artists.
NFTs in Profile
This Spotify news comes just after Instagram announced that it would be testing NFTs on select users' profiles. Needless to say, many of the top digital platforms seem to be bringing NFTs to their users, and for good reason.
Since NFTs have proven to be popular among users, easy discoverability and access for consumers is the next step. While most people might not have an OpenSea account, for example, they likely have a Spotify and Instagram account and these changes mean they can get NFTs more easily.